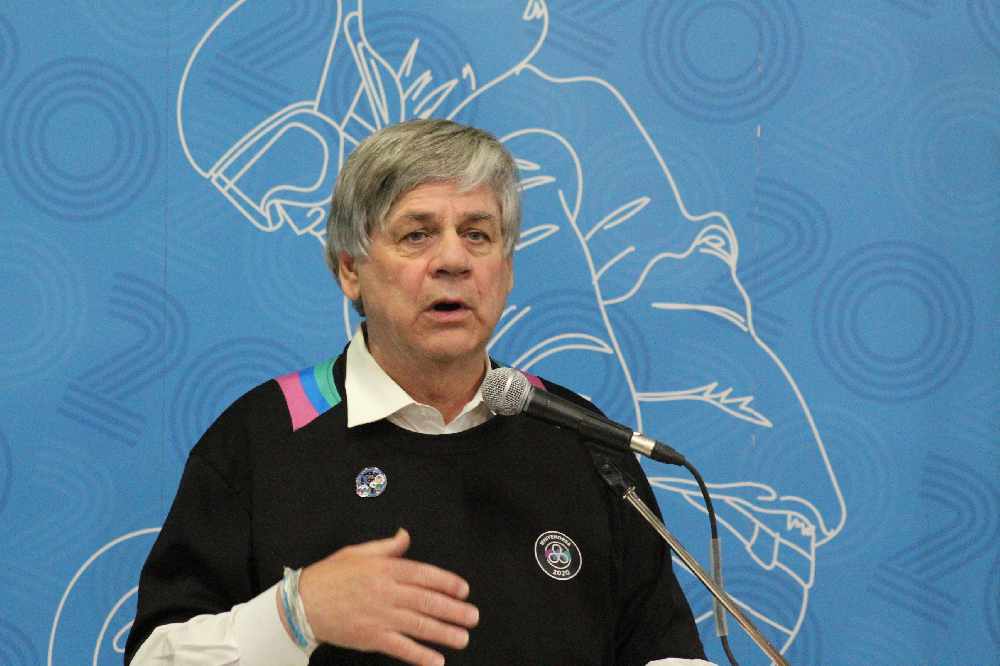 PHOTO: Yukon MP Larry Bagnell announcing 1.5 million in funding from the federal government. By John Kennedy / CKRW
The federal government is pledging 1.5 million dollars over 2 years to help with the Whitehorse 2020 Arctic Winter Games.
1.5 million dollars over a two-year period, that's how much the federal government is pledging to support with the Whitehorse 2020 Arctic Winter Games.
The funding will cover the cost of food, transportation, beds, operations, and any other charges incurred during the time that Whitehorse hosts the 2020 Arctic Winter Games.
Yukon MP Larry Bagnell announced the funding yesterday afternoon in Whitehorse, and City Mayor Dan Curtis says this investment is beneficial for the city.
"I do know Larry, and I do know that he moves mountains for this community, and this city, and this territory. First and foremost I know he is always for the north."
Bagnell says this year's games mark 50 years since it was first held in Yellowknife.
"This is Whitehorse's seventh time hosting the game, and it promises to be huge. We expect some 1800 athletes, 70 cultural participants, hundreds of coaches, officials and volunteers, and not to mention over 1000 fans. I know the mayor appreciates what that will do to the economy of his city."
Federal Science and Sports Minister Kirsty Duncan had MP Bagnell make the announcement on her behalf.
Duncan says The Government of Canada is proud to support sport participation, young indigenous athletes, and opportunities for all Canadians to learn about indigenous sports.