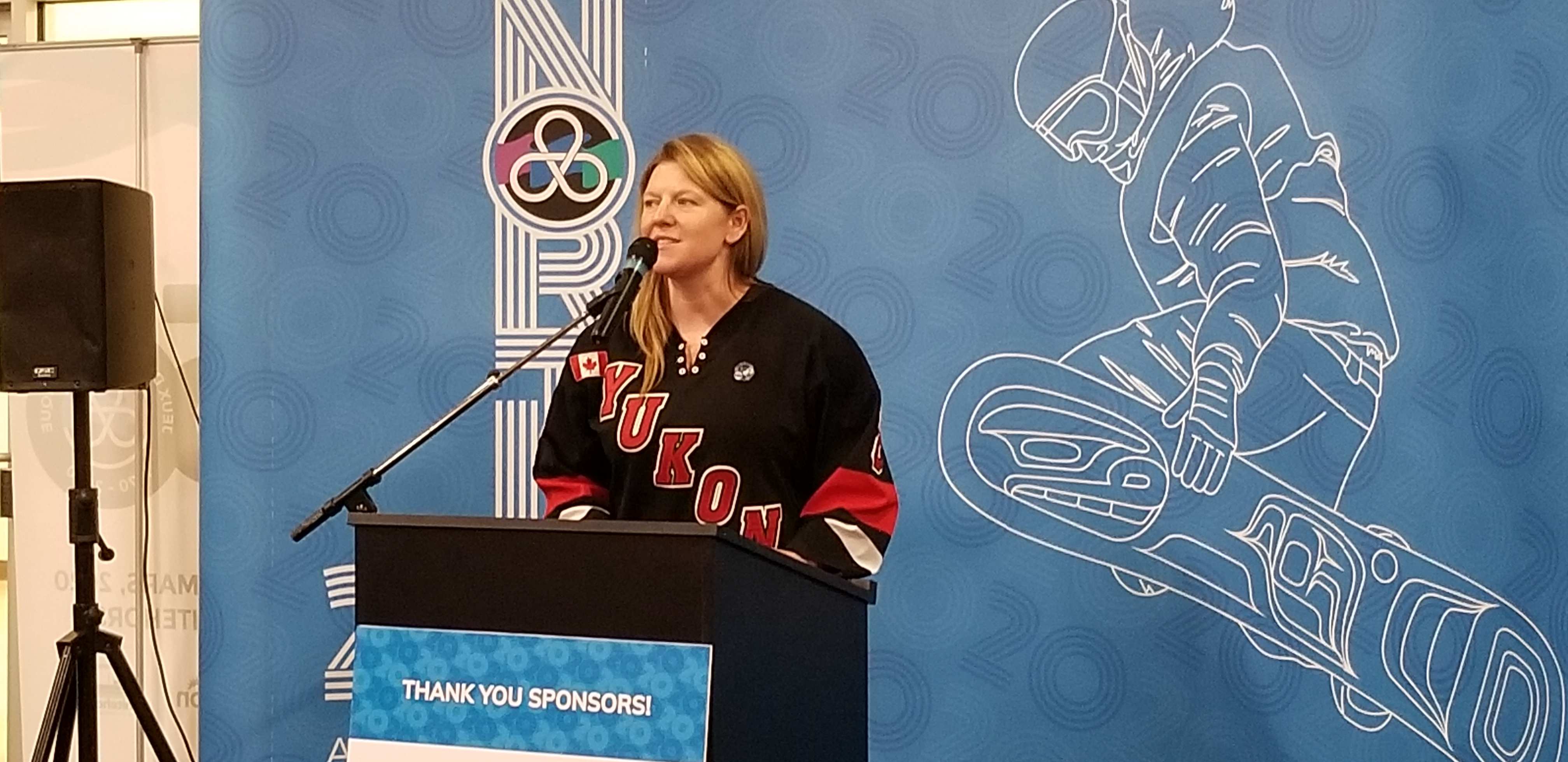 Jeane Lassen speaks on her role as Ambassador for the 2020 Arctic Winter Games in Whitehorse. Photo by John Kennedy/CKRW
There's only a year to go until the 2020 Arctic Winter Games come to Whitehorse, and the Host Society is announcing two key parts of the games.
Only one year to go before the kickoff of the 2020 Arctic Winter Games, the Host Society has announced their ambassador for the games in Whitehorse.
The new ambassador has been named as Jeane Lasson, a five-time arctic winter games participant and Olympian.
Lassen says the Arctic Games bring the best out of the north and its people.
"Yes, I went to the Olympics, and the Arctic Winter Games was a part of it, but it's just a part of the journey. It (The AWG) doesn't necessarily mean it needs to lead to that (the Olympics), there are so many other cool things that become of the arctics and the athletes."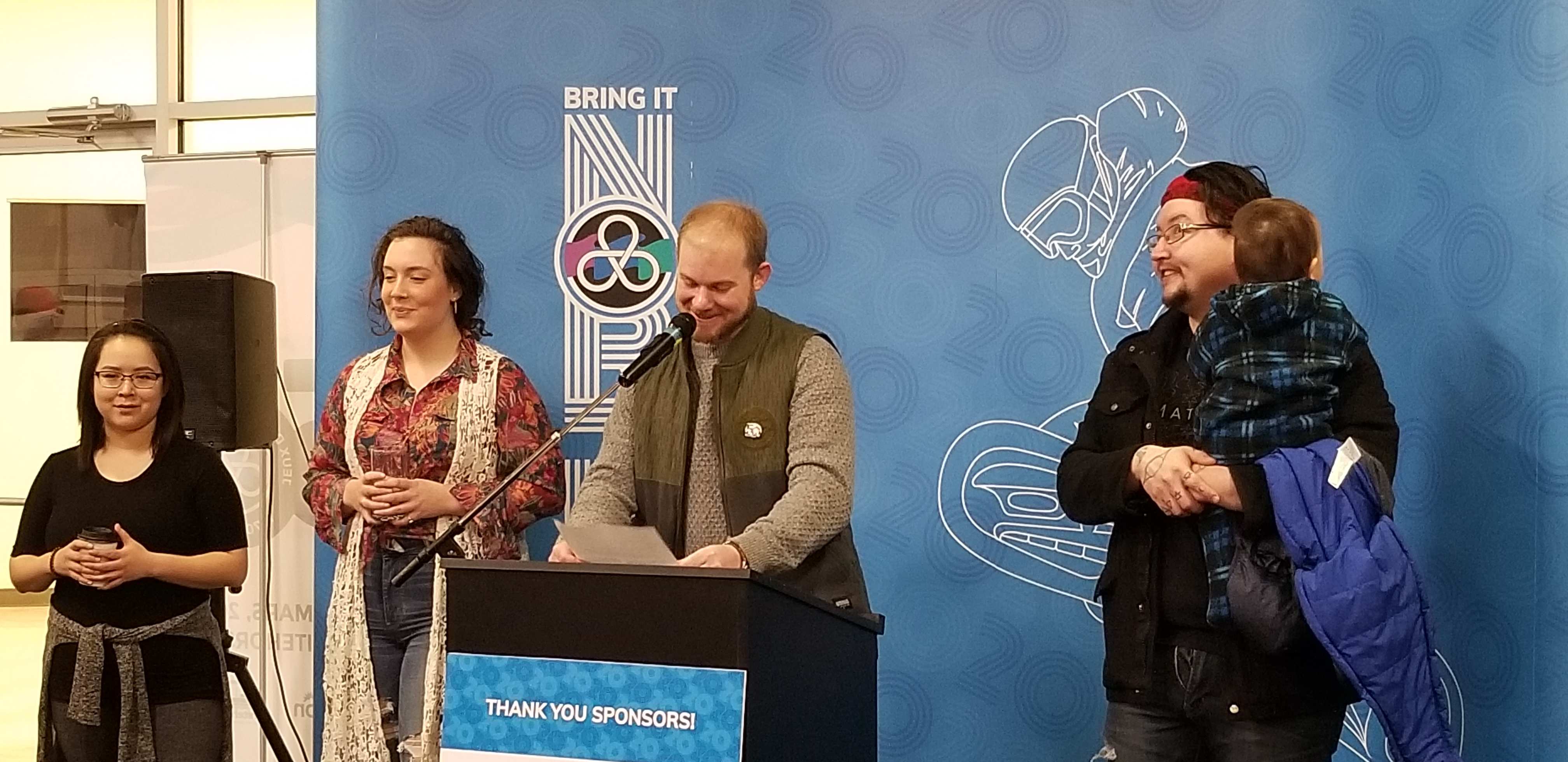 The society also launched their official theme song for the games.
The new theme "Bring It North" was written and produced by Yukon musician Daniel Ashley, and features the unique cultures of the Circumpolar North packed into one song.
The new theme can be heard here, and is available for download and streaming.
PHOTO: Daniel Ashley and vocalists before the reveal of the music video for "Bring It North" By John Kennedy/CKRW
AUDIO: A 30-second sample of the new theme "Bring It North" by Daniel Ashley and Dash Music