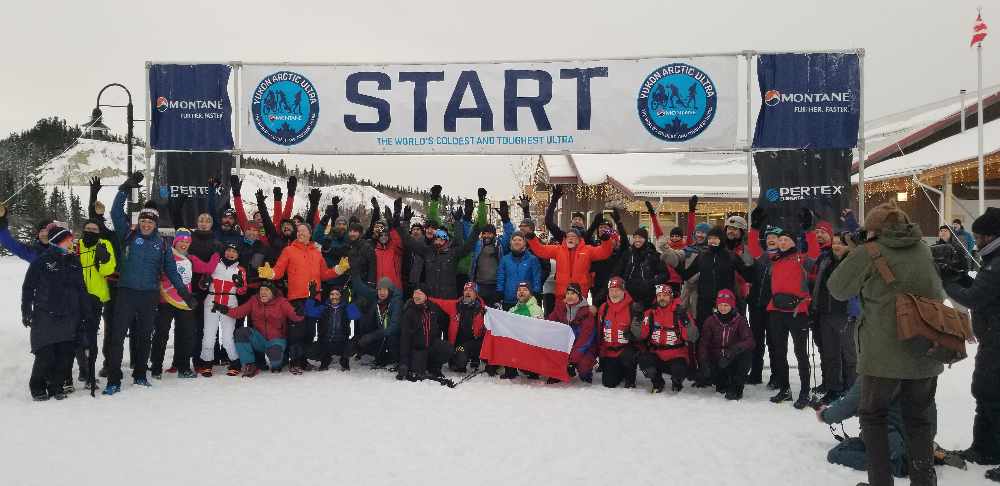 A good clean race: ultra racers from each category gather around the starting line for a photo. By John Kennedy / CKRW
The runners are off, officially starting the 2020 Yukon Arctic Ultra.
The race officially kicked off at shipyards park in Whitehorse on Thursday morning, with over 63 racers running the 64-kilometre marathon and the 160 and 482-kilometre race.
Calgary Native Lana Rogozinsky is running the 160-kilometre leg of the race and says she is running for her daughters back home.
"I wanted to show them that women don't age out of adventures, we grow into them."
Rogozinsky says she's worried about overflow on the trail, but won't let it stop her from completing the race.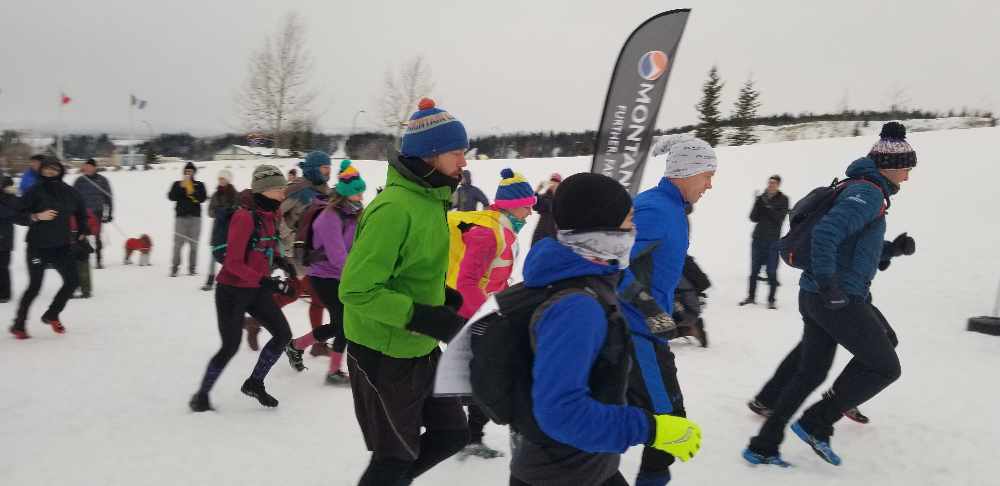 Josh Kramer of Ontario is running the 64-kilometre leg of the race and says he feels prepared for the ultra.
"Apparently the temperatures can really drop near the Takhini River, so I'm a little worried about that. Other than that, it seems like a fairly cruisy day. If the snow is firm, it's probably a perfect day for a trail marathon."
Kramer says he's racing to see more of the Yukon and get back into running after being forced to sit out from local races due to illness in January.
PHOTO: ultra runners taking off from the starting line in Whitehorse. By John Kennedy / CKRW
Race Director Robert Polhammer says each racer will have a spot tracker in case they need to be pulled from the race due to the extreme cold or other factors.
"We have a lot of things that we do for safety. In a lot of scenarios, the athletes need to make the right decisions. We can't be with them all the way, so if they're prepared well and make the right choices, they will be safe."
Polhammer says the race is for people who like a challenge.
"We're very happy that we're done with the cold spell, but it's coming with other challenges. We have areas with quite an extensive overflow on the Yukon River heading out of town."
There's no prize money in this race as participants get a t-shirt and a medal for their efforts.
Additional reporting by Tim Kucharuk