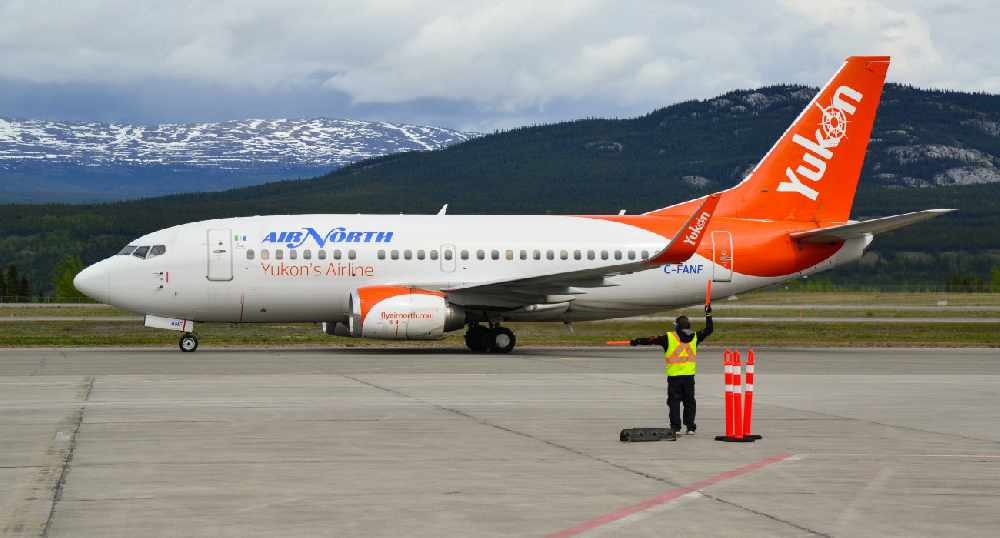 Sparling says government funding has been helpful, but Air North would rather be self-sufficient then rely on subsidy. Photo by Air North
President Joe Sparling tells the RUSH, if they don't get an increase of 40 more passengers per day just to cover the operating costs, there could be just one flight to Vancouver per day, and 100 Yukon jobs lost.
The President of Air North says while the airline will survive the COVID-19 pandemic, they may have to operate on a smaller scale, and how much smaller depends on Yukoners.
In a message posted to the airline's website on Friday, Joe Sparling says while they have two flights a day between Whitehorse and Vancouver, there's a total of three available flights when the market can only sustain two through the winter.
Besides the airline industry, Sparling is encouraging Yukoners to shop locally.
"By looking after one another, we can insulate ourselves from the worst of what's going on around us. We've been pretty lucky health-wise, but our economy has taken a real hit and I think if we can encourage people to bring dollars into the local economy and spend money that they're spending in the local economy, it will help all of us get through this."
He says Air North needs about 40 more passengers per day to meet their operating costs.
"With half of our flying, we're only going to need about half of our employees. That's not going to be good for the communities. In discussions with our employees, we pointed out to them 'it's not just your jobs, because what do you do with your paycheque?' You go to the grocery store, the hardware store, You spend your money all over town."
Sparling says if the airline has to go down to one Vancouver flight per day it will result in the loss of about 100 Yukon jobs, and have a ripple effect on other local businesses.