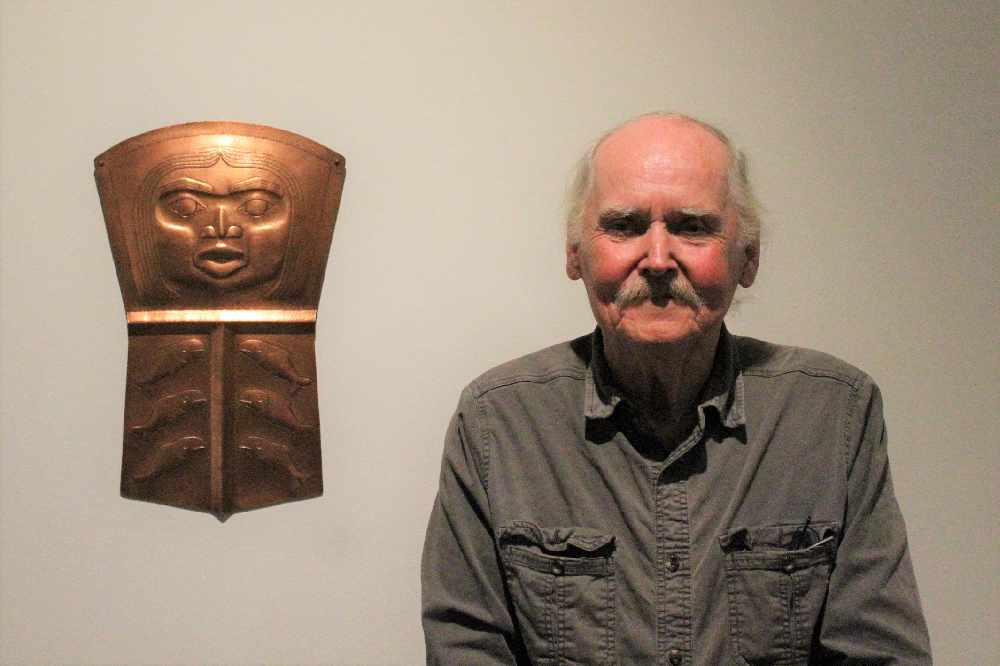 Artist Brian Walker next to once of his copper works. By John Kennedy / CKRW
Yukon metalworks artist Brian Walker has been chosen to create the cauldron that will hold the flame for the 2020 Arctic Winter Games.
The Yukon Arctic Winter games society has chosen an artist to build the cauldron for the 2020 games.
Brian Walker has been chosen to use his love for metalworks and copper art to create the 2020 Arctic Winter Games' cauldron.
The metalworker says historically, working with copper goes far back into Yukon's history.
"very traditionally, the use of copper goes back, in the Yukon, to at least 1500 years ago."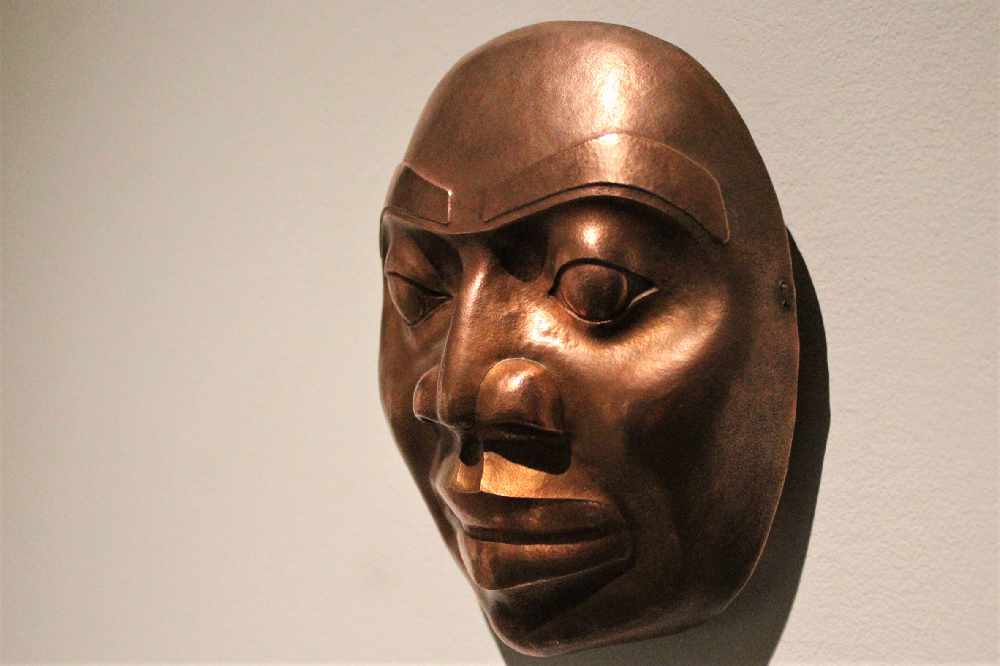 He says working with copper is a difficult but rewarding task, and he wants the cauldron to reflect traditional values.

"What I'm going to try and reflect is the wealth that is our children. I'm thinking of a child's image (on the cauldron) and there will be four of those."
Walker says he will be working on the cauldron until Christmas when he estimates it will be complete.
PHOTO: A copper mask shaped by Walker, By John Kennedy / CKRW