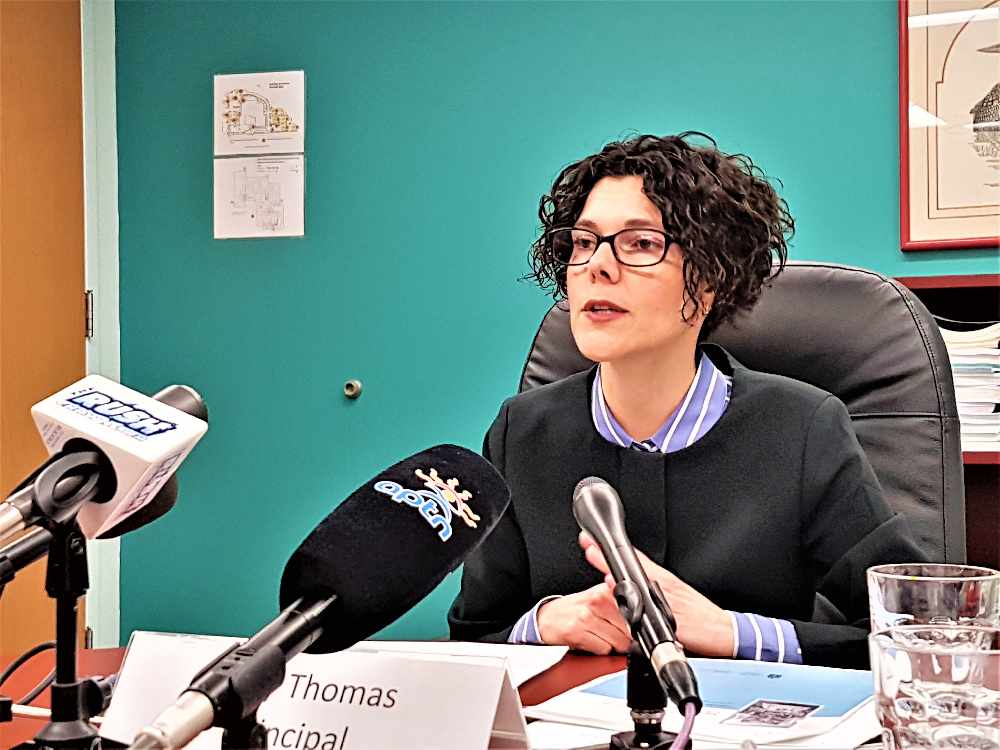 Casey Thomas meets with reporters to break down the report Tuesday afternoon. Photo: Tim Kucharuk/CKRW.
The report makes four recommendations, and points out while there are plans in place, not enough is being done to address climate change.
Canada's Auditor General says the Yukon Government is not doing enough to combat climate change.
Specifically, the report issued Tuesday says the departments of Environment, Energy, Mines, and Resources, and Community Services haven't taken concrete action such as putting timelines on commitments, while Highways and Public Works has not done enough to reduce greenhouse gas emissions.
AG Principal Casey Thomas says all this comes even though there is an action plan and progress reports in place.
"We noted the government had created a climate change strategy and made 70 commitments to respond to climate change. These were good first steps in providing leadership and direction." Thomas told reporters.
"However, the commitments were not ranked in a particular order, and most did not have milestones or completion dates, which would make it difficult to measure progress."
The auditor makes four recommendations which say the government should prepare a Yukon-wide risk assessment, develop time-bound and costed commitments, publicly report on progress, and carry out work in timely manner.
"So, once the information is gathered, what we hope happens is the departments will determine where best to spend their resources, and take action to do what was recommended in the reports." Thomas said.
Thomas says the government needs to take concrete action.