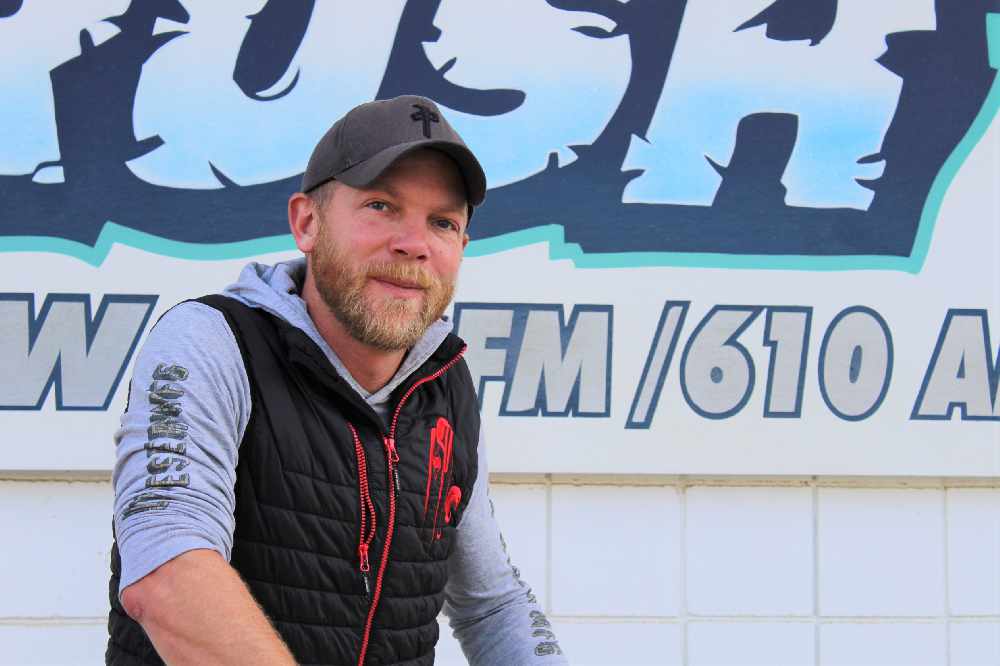 Tyler Waddell biked from Victoria B.C. to Whitehorse while raising money and awareness for mental health supports. Photo by John Kennedy / CKRW
After suffering from depression and getting help, Tyler Waddell wanted to help others through a fundraiser.
After hitting rock bottom, Tyler Waddell reached out and got the help he needed to get his life back in order, prompting him to help others before they get too low.
Waddell decided he would help others struggling with mental health the way he once did and decided to raise money for the Canadian Mental Health Association.
He says teenagers and youth are the most vulnerable demographic in today's world, and it's visible.
"I'm noticing that everywhere, and I just want to keep connecting people with services that can help them. You don't need to hit rock bottom to get help for what's bothering you today, right now."
Waddell biked from Victoria B.C. all the way to Whitehorse while collecting $1,500 in donations.
He says he couldn't have planned his journey, as life has a way of being unpredictable.
"One guy actually said 'you need to plan a year in advance for a trip like this', but the thing is, I couldn't have planned for all of my stuff getting stolen in Quesnel, I couldn't have planned for thunderstorms, I couldn't have planned for anything."
Waddell says he found that people are opening up to him about their own challenges after starting his bike journey.