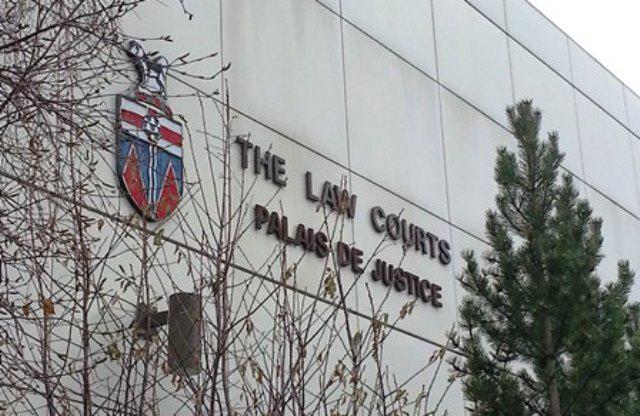 Edward James Penner was convicted of first-degree murder by a Whitehorse jury Thursday afternoon. Photo: Tim Kucharuk/CKRW file.
Edward James Penner was automatically sentenced to life in prison with no chance of parole for 25 years; victim's family gives impact statements.
(Note: strong language in the following story.)
A 22-year-old B.C. man has been found guilty of first-degree murder in the shooting death of a Whitehorse man in June of 2017.
The jury delivered the verdict after two days of deliberations in the case of Edward James Penner Thursday afternoon. Penner was on trial in the death of 25-year-old Adam Cormack. During the trial, the jury heard Penner shot Cormack with an AR-15 near a gravel pit in Ibex Valley.
The Quesnel man is automatically sentenced to life in prison with no chance of parole for 25 years.
A member of Cormack's family yelled out 'Yes!' as the verdict was read. Cormack's mother and sister read victim impact statements to the court after the verdict. Both told Penner--"I fucking hate you." "Rot in hell." and "Karma will get you." They called him a coward and noted Cormack could have taken Penner without a gun.
Both spoke of the health, mental and financial hardships they face after Cormack's death. His mother Theresa said while Cormack had run-in's with the law, he was a great person, who would not have murdered anyone.
Wearing a light-grey suit, Penner sat stone-faced throughout the proceedings. He declined to address the court.
Outside court, defense lawyer Andre Ouellette told reporters the jury is never wrong.
"I think Mr. Penner heard the evidence the same way we all did," Ouellette said. "It was a serious case. There was substantial evidence. Some of it was damning, some of it, in my view, was very ambiguous, but the jury heard it and they made (up) their minds."
Ouellete says it will be up to Penner whether he wants to appeal.