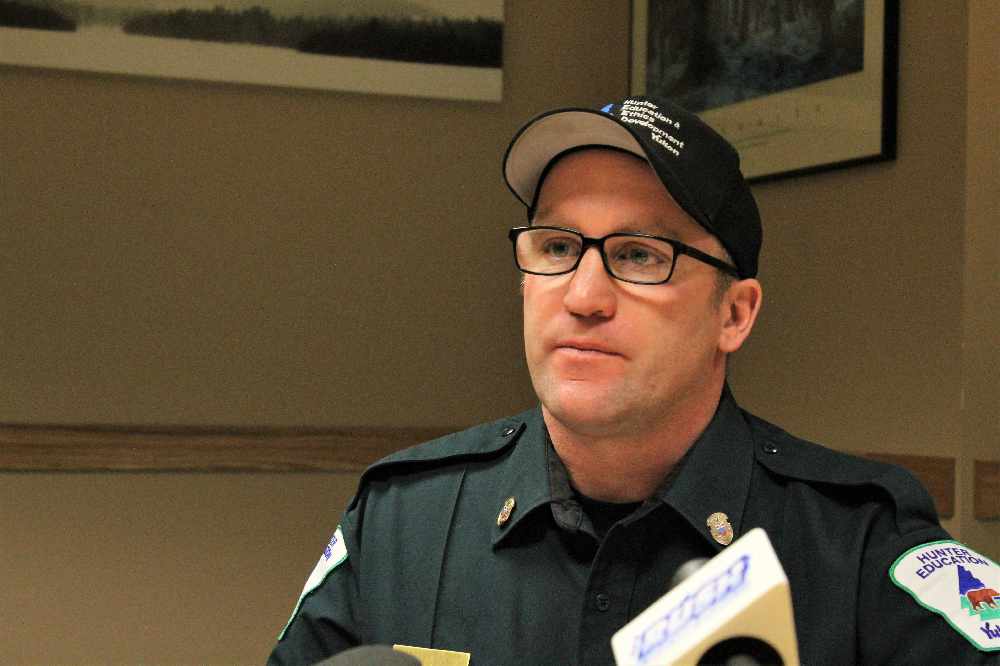 Hunter Education and Outreach Officer Jim Welsh explaining bear safety during Thursday's media breifing. by John Kennedy / CKRW
At a press conference in Whitehorse this morning, Environment Yukon announced 2019 had the least bear conflicts compared the past two years.
Environment Yukon's Bear Season Recap shows it was a better year for the bears, with the total bear incidents for 2019 lower than the previous two.
Conservation Officer for Whitehorse Dave Bakica says there were 163 total bear incidents, with 12 bears translocated, and 33 bears destroyed.
Bakica says Yukoners share the territory with bears, and there will always be room for improvement.
"Part of that sharing comes with a responsibility on our part as Yukoners to try and deal with bears and conflicts of all types of wildlife."
He says Yukoners are required to manage attractants on and around their property.
Environment Yukon's Hunter Education and Outreach Officer Jim Welsh says winter bear safety is something the department is trying to educate Yukoners on, as bear sightings aren't limited to the other seasons.
"Every year, we get reports of people running into bears around this time of year, so we're just looking to promote year-round safety. I personally have encountered bear tracks in all seasons in the Yukon."
Welsh says Yukoners should have bear spray with them when out and about and know how to use it.