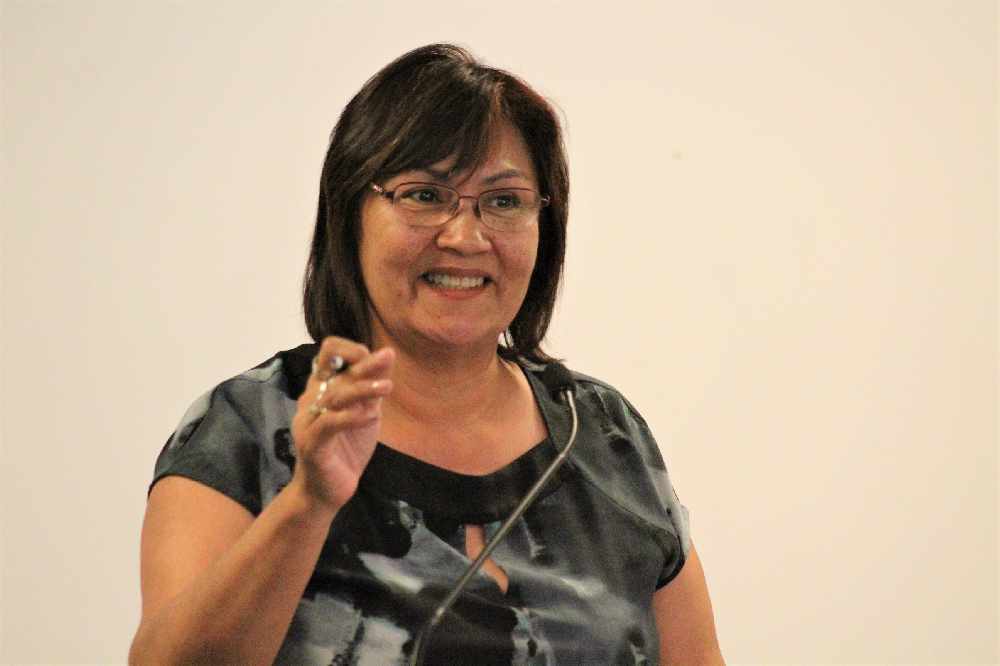 Doris Bill. Photo: John Kennedy/CKRW file.
Former journalist Doris Bill will remain at the helm of the Whitehorse-based First Nation; three of six councillors are also re-elected.
Doris Bill has won a third term as Chief of the Kwanlin Dun First Nation in Whitehorse.
The preliminary results indicate Bill got 235 votes in Wednesday's election, with Sean Smith getting 162, and Ian Kuster 26.
The results also have Rosemary Waugh-Wilson, Charlene Charlie, Jessie Dawson, Ray Sydney, and Jess Ryder getting the top five votes.
There will be a recount for the sixth and final councillor position, as Charles Chief picked up 170 votes, while incumbent councillor Howard McIntosh had 166.
An automatic recount is triggered under KDFN election rules if two candidates are within four votes of each other.
Chief Returning Officer Norman Eady says the recount will take place at noon.
There were extra provisions in place to keep people safe during voting, as numbers in the polling station were limited, voting booths were cleaned after each use, and those in self-isolation voted in a different area.