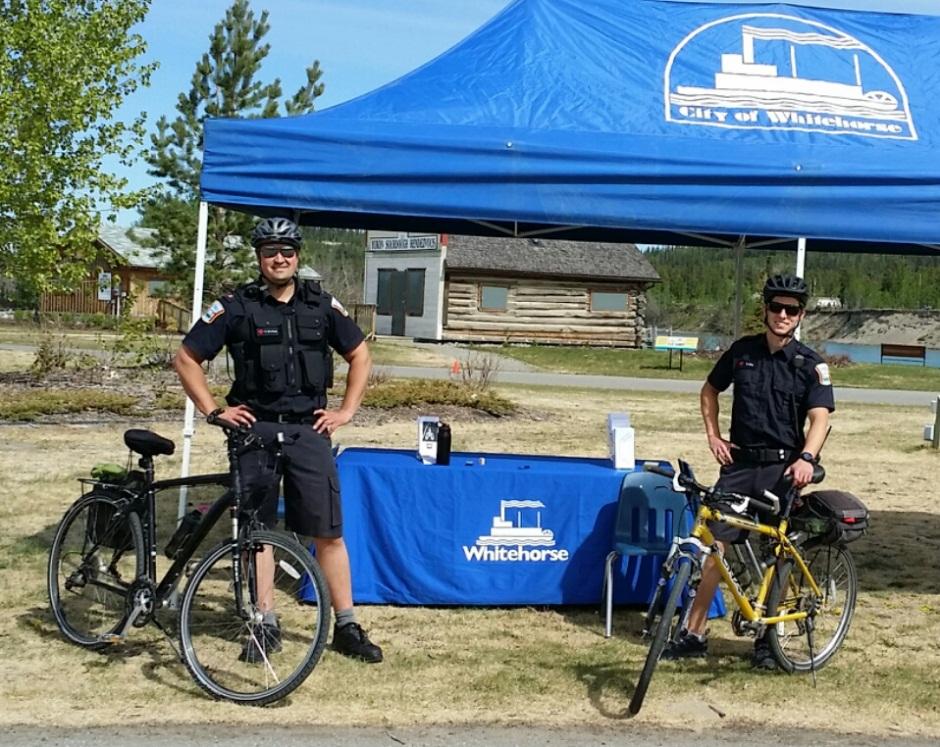 Whitehorse Bylaw officers (File Photo)
The city has allotted $55,000 for a review of Bylaw Services.
Whitehorse City Council is giving the go ahead to almost double the budget for a Bylaw Services Program Review.
Council made the decision Tuesday night to increase the budget by $25,000 dollars to $55,000
Councillor Robert Fendrick says while that's a lot of money for a review, it will be worth it.
"However this department is a forward facing department, by that I mean deals constantly with the public, probably close to 3,000 files now per year."
The project will begin with a technical review, and come up with short, medium, and long-term goals, and include public consultation and Fendrick adds it's important to know the details.
"I feel that it's really important that we do know the adequate levels and the expectations of the public, both in enforcement and on the complaints basis."
A tender did go out in the spring, but after no bids were received, potential bidders told the city the scope of the review was too large for what the city had budgeted for.