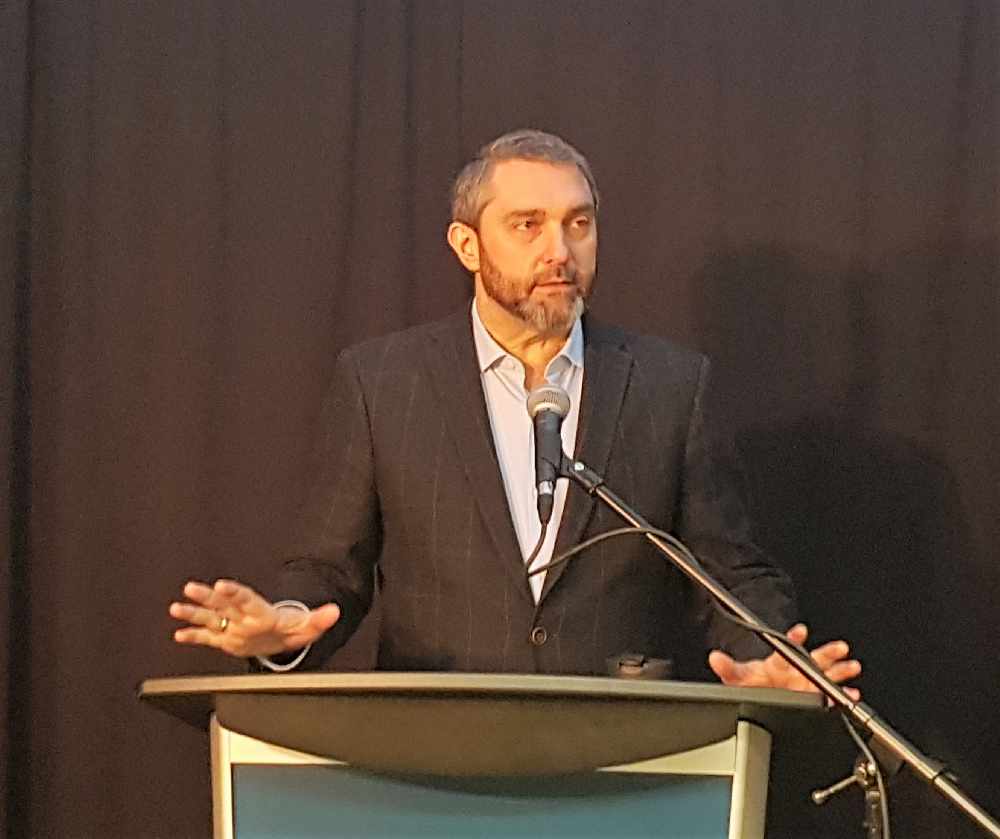 Premier Sandy Silver addresses reporters on the carbon pricing rebate framework during a January media briefing. Photo: Tim Kucharuk/CKRW file.
Extra costs are now tacked onto the cost of gas, diesel, heating oil and propane as the territory joins others across the country in adopting the practice to try and bring down emissions.
Carbon pricing is now in effect in Yukon.
Monday marked an increase for gasoline, diesel and heating oil, as well as propane. An extra 4.42 cents per litre is added onto the price of gasoline, diesel and heating oil will go up 5.37 cents per litre, and propane 3.10 cents per litre.
This is based on $20 per tonne. The price will rise to $30 per tonne next April 1st, $40 in 2021, and to $50 by 2022.
Premier Sandy Silver says though, Yukoners will get those costs back in the form of rebates starting in October.
"That was what we promised (on) the campaign trail, and we implemented that," Silver said. "We even got a six-month delay when it comes to the implementation at the pumps from that federal carbon pricing and we made good on that promise. So that monies will be rebated or exempted as we said we would."
Silver has repeatedly stated the aim is to get Yukoners to think about how they use fossil fuels, and to reduce their carbon footprint.
"There's still a commitment," Silver told the RUSH. "Every single territory and province has a commitment to try and reduce those emissions because carbon is the issue. We believe carbon pricing is the most cost-effective way of dealing with that. We believe the conversation is continuing."
Silver says the Liberal government is delivering on their promise to return 100 percent of the revenue to Yukoners through rebates which will begin in October.
Exemptions include aviation fuel and diesel for electrical generation in the communities.
In Nunavut, the territory's finance minister has announced a new rebate program that would subsidize half the costs of the federal carbon tax at the pump.
The minister adds that Ottawa has said it will return all carbon tax revenue it earns from Nunavut back to the territory.
The Northwest Territories is set to implement its own price on carbon in September.
(With copy from The Canadian Press.)