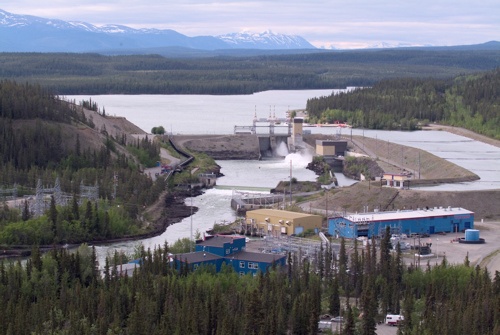 The Whitehorse power plant. Photo: Yukon Energy.
Yukon Energy says workers at a Riverdale substation inadvertently knocked out power for over 12,000 customers.
Yukon Energy is releasing the cause of Monday morning's power outage which affected over 12,000 customers in southern Yukon.
Operations Director Guy Morgan says crews were working on system upgrades at the Riverdale substation, and inadvertently caused two breakers to open.
Morgan says this tripped three of the Whitehorse hydro units, and the LNG facility, causing the loss of power.
He says the breakers were closed, and the hydro units restarted, with diesel generation helping with the restoration.
The LNG units were back on later Monday.
Most areas were off for over an hour, while others were out for almost three hours.