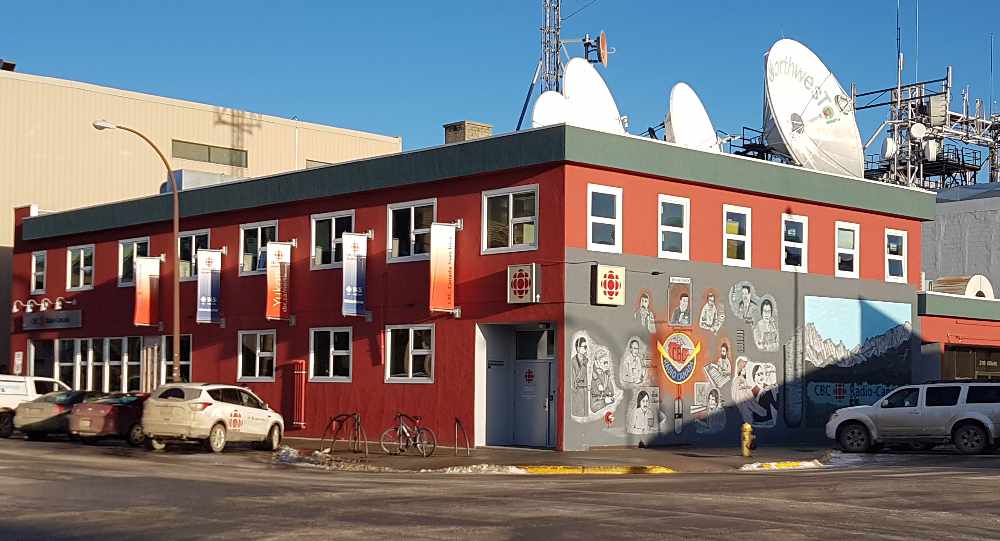 The CBC Yukon building in downtown Whitehorse. Photo: Tim Kucharuk/CKRW.
Pressure from Yukon politicians and the public causes CBC to keep morning newscasts in Whitehorse.
After an uproar, CBC North says it's reversing a decision to move to pan-northern morning newscasts in January.
A CBC North report says an e-mail to employees Wednesday morning confirms the move to keep the status quo.
In the report, managing director Janice Stein writes in the e-mail, the response from staff and the community was not supportive of the change to have morning newscasts come from Yellowknife.
She writes while the original change was made with the best of intentions, management realized they needed time to reflect on the potential change's impacts on staff and listeners.
The change would have had stories from all three territories crammed into one newscast. This would have meant no morning newsreaders in Whitehorse and Iqaluit.
The move caused Yukoners to react negatively on social media, with politicians of all stripes expressing their concern in the Legislative Assembly on Tuesday. The premier wrote a letter to his northern counterparts, while the Opposition Yukon Party penned a letter to MP Larry Bagnell.
Bagnell told the RUSH if the matter was not addressed, he would be taking it to the heritage minister.
A call to Stein from the RUSH was not immediately returned.
Cabin Radio in Yellowknife was the first to report the pan-northern change on Monday.