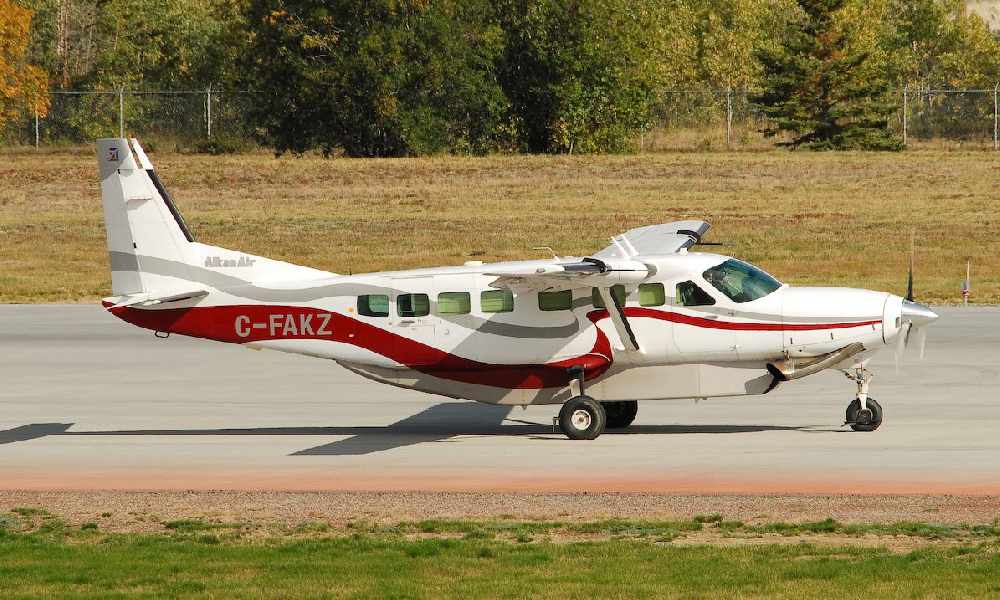 A Cessna 208 Caravan as pictured on the Alkan Air website. Photo: Alkan Air/Simon Blakesley
A pilot and passenger were the only ones on the Alkan Air Cessna 208 Caravan heading for Mayo when it went down on the north side of Mayo Lake early Tuesday afternoon.
A plane crash in central Yukon has killed two people.
Whitehorse-based Alkan Air says in a statement, just after noon Tuesday, a Cessna 208 Caravan carrying one passenger and a pilot was reported missing after leaving Rackla on the way to Mayo.
The statement says at 1:30 p.m. a fly-over located the aircraft on the north side of Mayo Lake.
Alkan says it can confirm there were no survivors.
Alex Fornier with the Transportation Safety Board of Canada tells the RUSH the TSB is standing by to investigate.
"We're planning on deploying investigators on the site once the aircraft is accessible for us to examine," Fornier said. He added he's been told the plane is on the side of a mountain.
The company says they are working with emergency response personnel and local authorities to access the crash site.
Resources from the Joint Rescue Co-Ordination Centre in Victoria, B.C. were also involved.
The statement concludes it is a heartbreaking time for those at Alkan Air, and their hearts go out to everyone involved.
No names or hometowns have been released so far.
(Updated with TSB comment at 4:48 p.m.)
(The plane went down on the north side of Mayo Lake. Map: Google Maps.