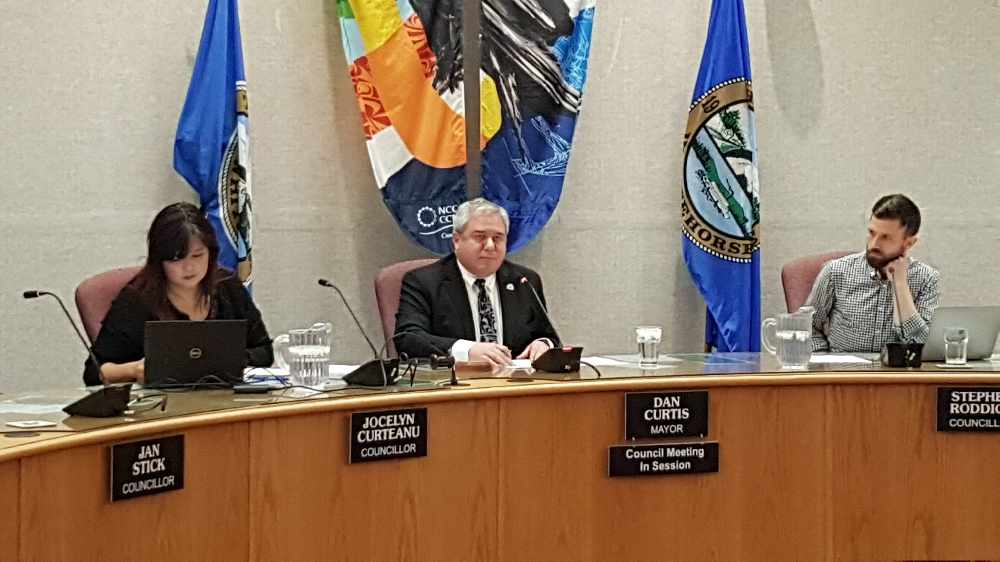 Mayor Dan Curtis delivers the 2020-2022 Operating and Maintenance Budget Monday night. Photo: Tim Kucharuk/CKRW.
The almost $85 million budget contains a property tax and water and sewer rate increase along with three new jobs.
Whitehorse property owners are looking at a 2.2 percent tax increase for 2020, as the city is presenting an $84.7 dollar Operating and Maintenance budget.
The figures were unveiled by Mayor Dan Curtis during Monday night's meeting. This means the average homeowner will pay $54 more per year, while commercial properties will fork out an additional $739 per year. Water and Sewer rates will rise by 1.71 percent or $1.44 per month.
Curtis says the 2.2 percent is lower than he could have hoped for a year ago.
"The provisionary was 2.3 (percent) we were kind of expecting that to be around inflation, though we shouldn't really go by inflation that's something we kind of hedge with," Curtis told reporters. "To go from 2.3 (percent) to 2.2 is pretty remarkable in terms of our city."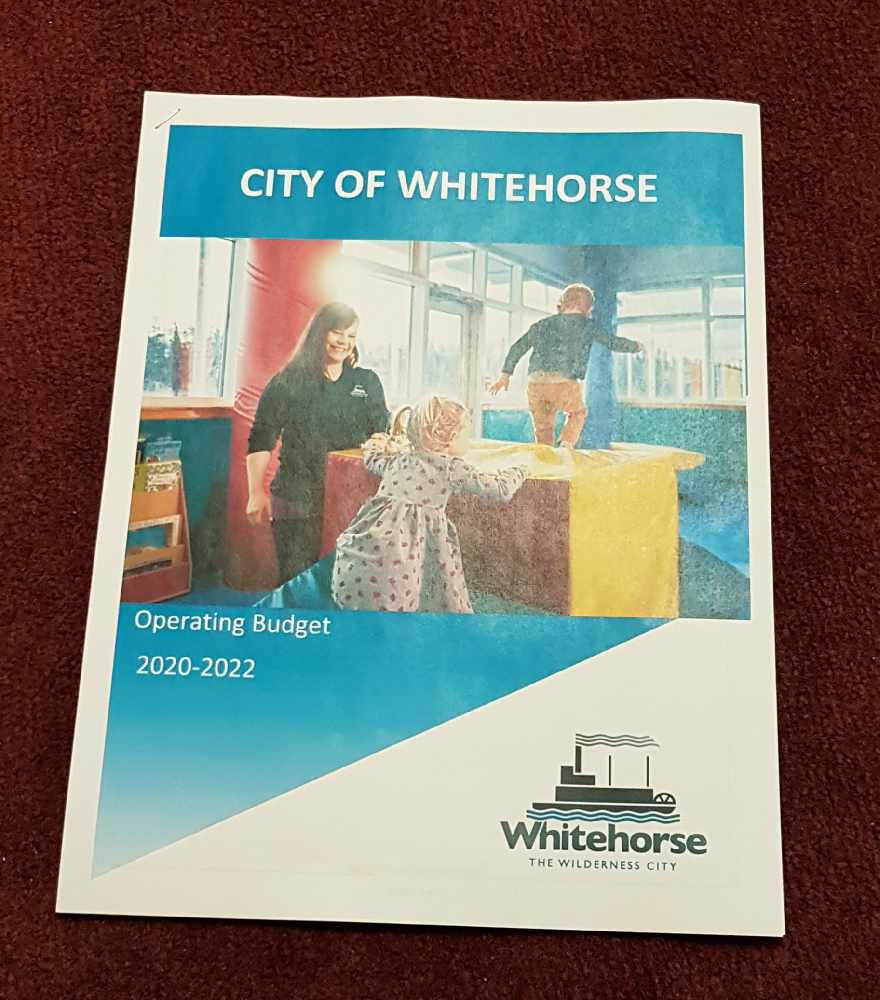 The budget pays for items such as snow clearing, fire protection, transit, parks, and other services. Curtis says council went through the budget line-by-line as you can't say yes to all projects.
"If we didn't do that, then we would be looking at a double or triple number tax increase," Curtis said. "We just have to do what we can and kind of chip away. I think the council's previous to me, and I'm sure the ones after me are going to do the same thing. They've done a great job to build our city."
The budget indicates the city will hire a transportation engineer, environmental coordinator, and Utility Stations Mechanic for Water and Waste Services--all new positions.
It also calls for more resources for snow and ice control, and a focus on asset management.
The public can provide feedback at council's January 13th meeting, or right now via e-mail. A final vote set for January 27th.