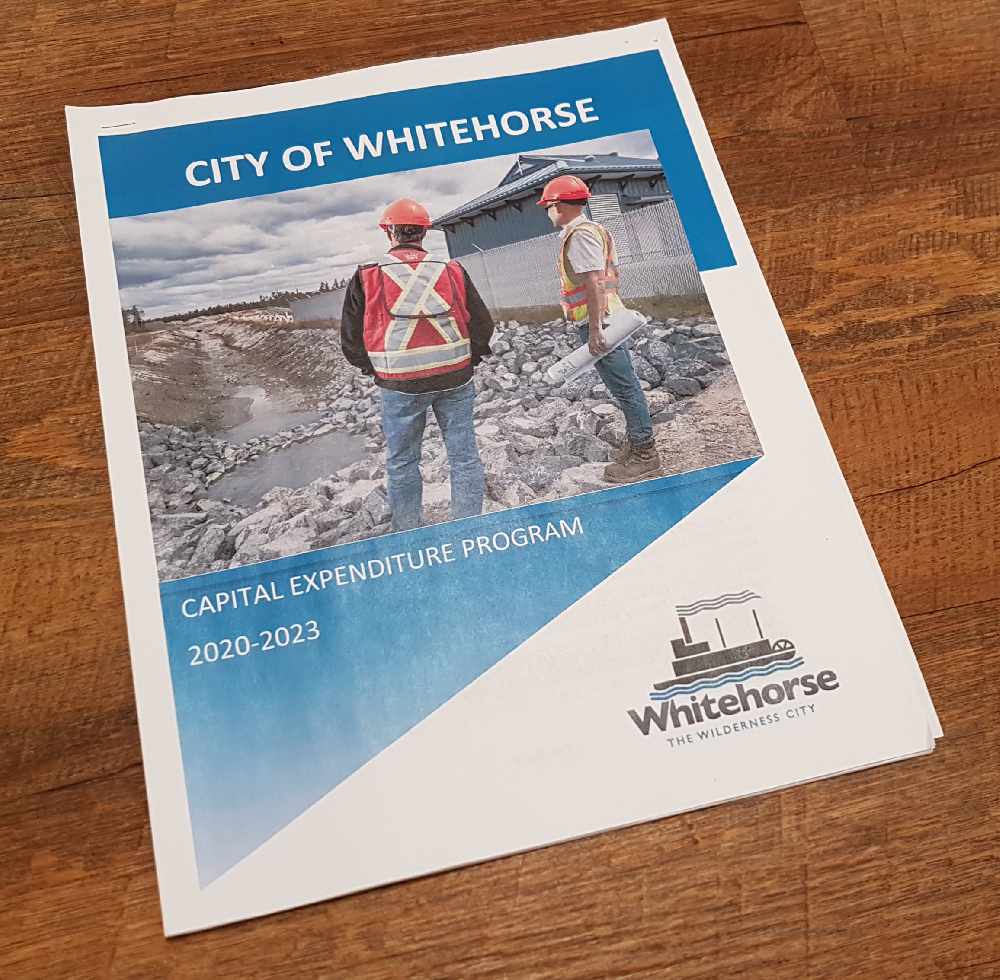 The City of Whitehorse Capital Budget is now out for review. Photo: Tim Kucharuk/CKRW.
The plan calls for $25 million in spending over four years, with other projects from the federal and territorial governments also in the works.
The city of Whitehorse is releasing its four-year capital spending plan.
The budget released Tuesday night sees $25 million in spending through 2023. $7.4 million is set for 2020.
Mayor Dan Curtis says Climate Change Mitigation Projects, Parks and Trails, Recreation, Infrastructure, Building and Fleet Maintenance and major projects funded by other governments are part of the budget.
"Looking at the fact that we just released a climate change emergency, and looking at finding some efficiencies in our vehicles and our buildings, (with) serious contributions going towards that," Curtis said. "Our firefighters having new breathing apparatuses, and a couple (of) new busses, so it's nice to see that resource coming in."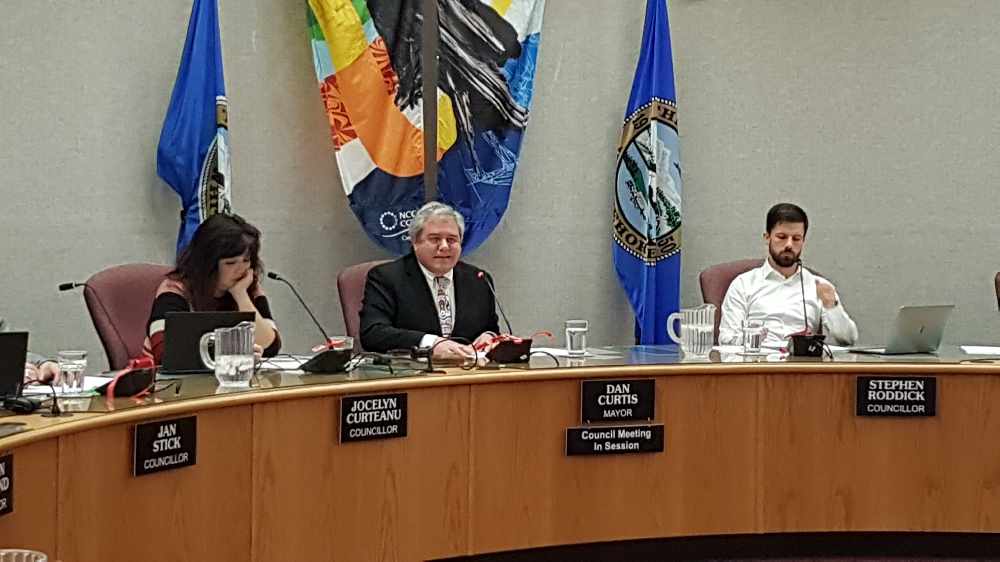 (Mayor Dan Curtis delivers the 2019 capital budget speech Tuesday night. Photo: Tim Kucharuk/CKRW.)
Budget highlights include money for more Indigenous signs around town, and energy-efficient upgrades to the Mount McIntyre Recreation Centre, Takhini Arena, and the Canada Games Centre.
Curtis told reporters items for major infrastructure projects would come from numerous other government funds.
"Everything from (the) Water and Sewer Fund, Small Communities Fund, there's not just Gas Tax, there's a whole array of funds that come forward," Curtis said. "By the time our administration combs through them, saying these are provisionary, they've already talked to the territorial government and they've reached out to the federal government to see if these are projects that would be considered, and hopefully would be passed."
That 'Appendix B' section of the plan comes in at $108 million over four years, with $26 million proposed for 2020.
Public input is now being accepted. Time will be set aside at the November 25th council meeting for public comments. Final approval would happen on December 9th.
The Operating Budget is expected to be released in the middle of December.