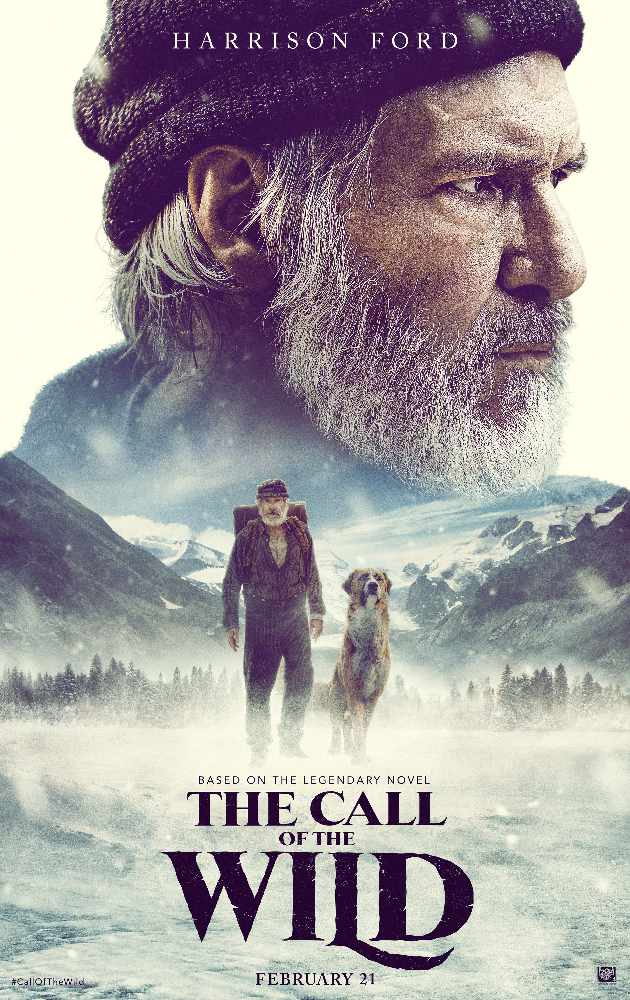 The movie poster. Photo: 20th Century Studios/Disney/IMDB.
'The Call of the Wild' will hit movie theatres in North America on Friday with Yukon tourism officials saying the film stays true to the original Jack London book.
A movie remake featuring historic author Jack London's tale of adventure in Yukon his theatres Friday.
This version of 'The Call of the Wild' stars Harrison Ford and features Buck as a CGI created dog, with both on the search for gold during the Klondike Gold Rush.
While most of the film was shot on soundstages in California, Robin Anderson with Yukon's Tourism and Culture department says with millions of people set to see the movie, it will hopefully pique some interest in seeing the real Yukon.
"We're excited in the sense that it re-energizes a Klondike Gold Rush classic that was born in Dawson City here in the Yukon with a new generation of people who maybe aren't as familiar with Jack London, and 'The Call of the Wild', and the connection with the Yukon," Anderson said.
This is the first film released under 20th Century Studios after 20th Century Fox was purchased by The Walt Disney Company. Incidentally, the original 1935 film was the last under the 20th Century Pictures banner before the company merged with Fox Film to form 20th Century Fox.
Anderson says Disney was great to work with, and Yukon officials got a chance to see the script and early set-design.
"Very true to the original script in terms of describing many locations in the Yukon," Anderson said. "Starting with Skagway and the whole Gold Rush route up through Bennett, Carcross, and Whitehorse and down the river to Dawson City, and out to the Mayo and McQuesten River area."
"All that is still carrying over to the screenplay from the book."
Anderson says producers did shoot some footage of the Chilkoot Trail, and Southern Lakes area. He said filmmakers did a great job of re-creating Dawson City.
The movie is opening at the Qwanlin Theatre in Whitehorse on Friday evening.