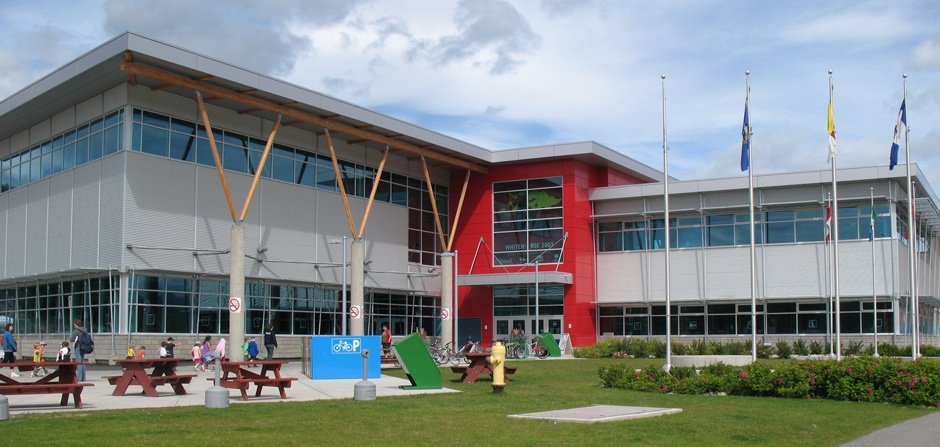 The Canada Games Centre. Photo: City of Whitehorse.
The Canada Games Centre will reopen in phases starting in June.
The City of Whitehorse is getting set to reopen the Canada Games Centre next month.
The city says Yukon's Chief Medical Officer of Health has given the green light to a gradual re-opening plan, although no specific dates have yet to be determined.
A release says more information will be available on dates next week.
The city says the first areas to reopen will be the track, fitness centre, and hard surfaces of the Flexi-Hall.
Fitness classes will also resume, with some set for outdoors, while a plan for day camps is being developed. The pool and ice surfaces will reopen later.
The centre has been closed since March 18th because of the COVID-19 pandemic.