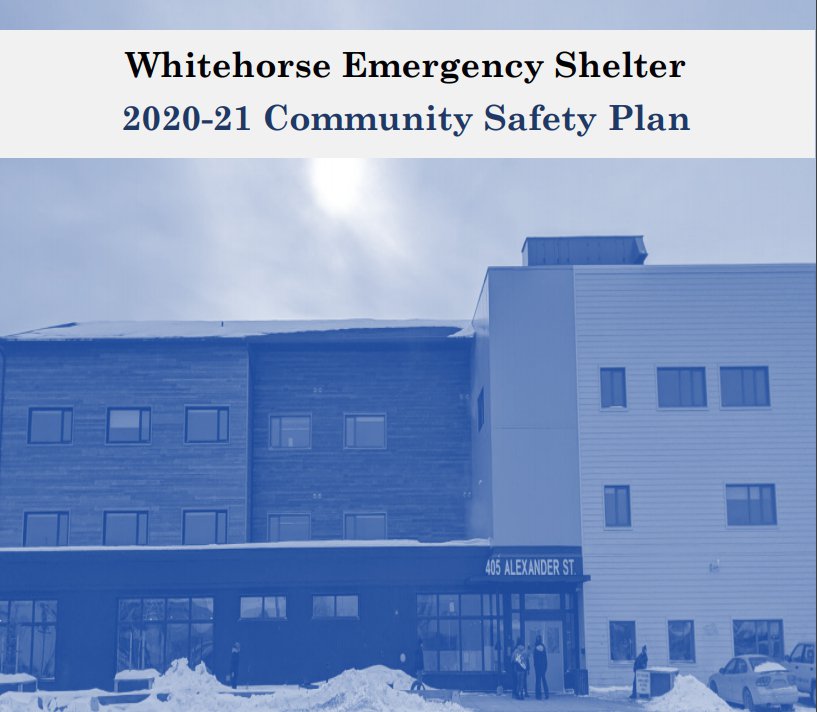 The new community safety plan illustrated how the Yukon Government aims to address issues surrounding the Whitehorse Emergency Shelter. Photo by The Yukon Government
A new Community Safety Plan for the Whitehorse Emergency Shelter has been announced by the Yukon Government.
The Yukon Government has released a new Community Safety Plan for the Whitehorse Emergency Shelter.
The 28-page safety plan details 14 high-level goals and 26 specific actions that the Yukon Government plans to implement in order to ensure the Emergency Shelter is safe for patrons and the surrounding businesses.
Health and Social Services Minister Pauline Frost says exterior renovations to the shelter are planned to help address some of the safety concerns shared by the community.
"We needed to provide proper sitting areas, for example. We needed to provide some division between properties; right now the shelter butts-up against a business right next door."
Frost says a large priority of the plan is ensuring that clients can access culturally-based programs, services and other supports that identify and remove barriers to wellness, healing, education, employability, self-sufficiency, and cultural and community inclusion.
Justice Minister Tracy-Anne McPhee says YG reached out to the Chiefs of the Kwanlin Dun and Ta'an Kwäch'än Council, as well as the City of Whitehorse for input on implementation.
"We asked them to work with us on an implementation committee going forward, as you can see in the report it's recommended. We've also written to all of the stakeholders and indicated that we want them to participate in implementing the plan going forward, determining what the best solutions are."
The plan outlines several ways to enhance the shelter's strategic and operational governance, all while proposing to create a safe and harmonious neighbourhood for shelter clients, and neighbouring residents and businesses.