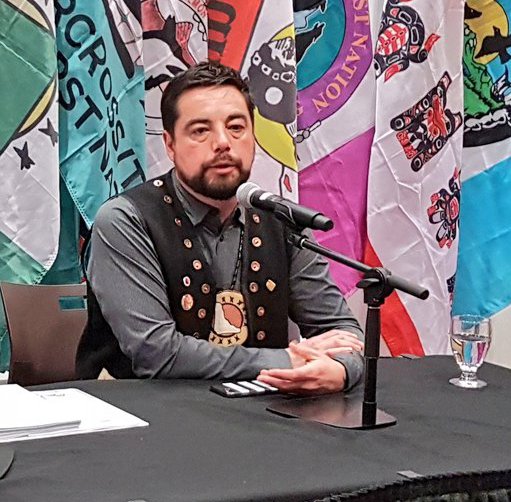 CYFN Grand Chief Peter Johnston. Photo: Tim Kucharuk/CKRW file.
The Council of Yukon First Nations has spent the past few months helping families with infants in the communities get the necessary supplies.
The Council of Yukon First Nations is delivering $15,000 of emergency supplies to families with infants outside of Whitehorse.
Grand Chief Peter Johnston says the initial panic-buying that came with the pandemic resulted in some families not being able to get essential supplies for their children, so the council began to arrange shipments.
"This just alleviates some of that concern based on the fact that things have stabilized a bit now but it's nice to see we're able to give back to the communities once again (and) just help fill some of those gaps," Johnston told the RUSH.
He says the CYFN will likely be looking into some form of an emergency stockpile families can access in the event of a second COVID-19 wave.
"Everybody was caught off-guard," Johnston said.
"When you go back to March, we weren't prepared. We saw the effects around the world, but when it came closer to home, and especially when it hit in the territory, we definitely need to be prepared for the second wave."
Johnston says it's nice to give back and eliminate gaps in supplies.
The deliveries of 171 boxes of wipes, 202 boxes of diapers, and 111 containers of powdered infant formula started in April with the last of the supplies going out this week.