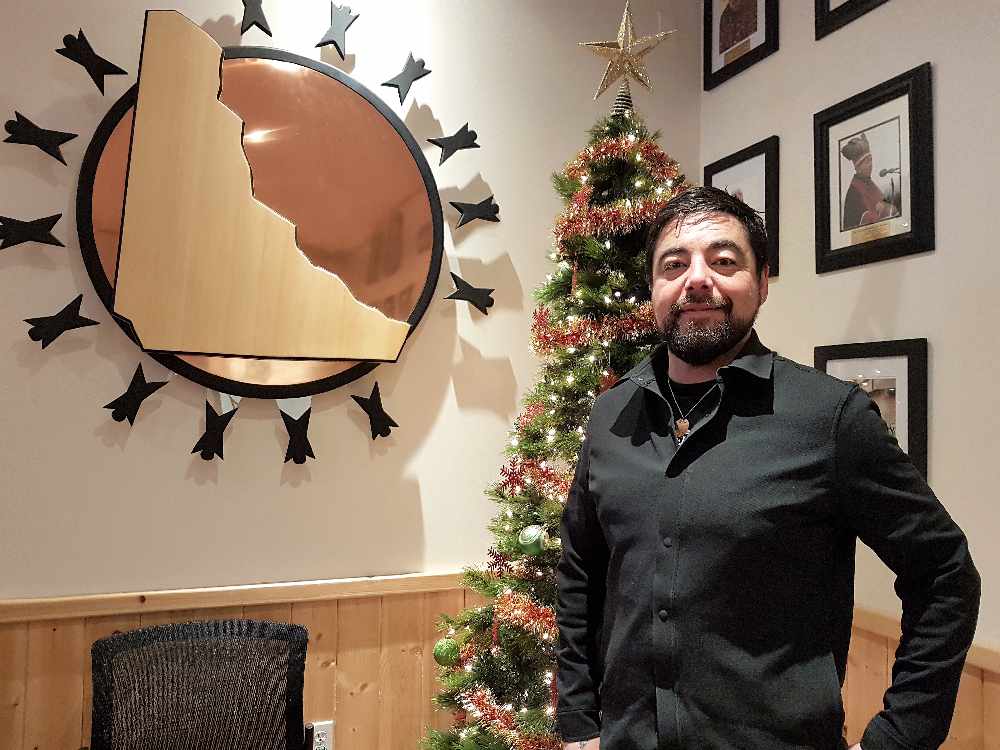 Council of Yukon First Nations Grand Chief Peter Johnston. Photo: Tim Kucharuk/CKRW.
Peter Johnston says it was a good year for First Nations and he hopes to carry that momentum into 2019.
The Grand Chief of the Council of Yukon First Nations says 2018 was a very good year.
Peter Johnston tells the RUSH in year end comments, this year First Nations made an impact on the government to government relationship with Yukon, and got some positives from the federal government.
"We're really I think, moving ahead in regards to some of the things that we've been plagued with over the past decade or so when it comes to implementation of our agreements." Johnston told the RUSH.
"I think it's been a great year for us moving our agenda forward."
Johnston says the Yukon Forum held four times this year allowed First Nations to bring some contentious issues to the table, and come up with an aggressive work plan for the next five years.
However, he says issues such as mining agreements and legislation, education, health and justice needed more attention.
Johnston does say he was pleased to reconvene CYFN's elders and youth council, and wants to expand that work in 2019.
"Now allow those two demographics to start working on things that are very important to them such as culture and education, and dealing with social issues too I think is very good for the youth to have some role and be reflective on what they see as priorities going forward." said Johnston.
Johnston's three-year term ends in June, and he says he will seek a second term as Grand Chief.
(Audio: Senior Reporter Tim Kucharuk in conversation with CYFN Grand Chief Peter Johnston.)