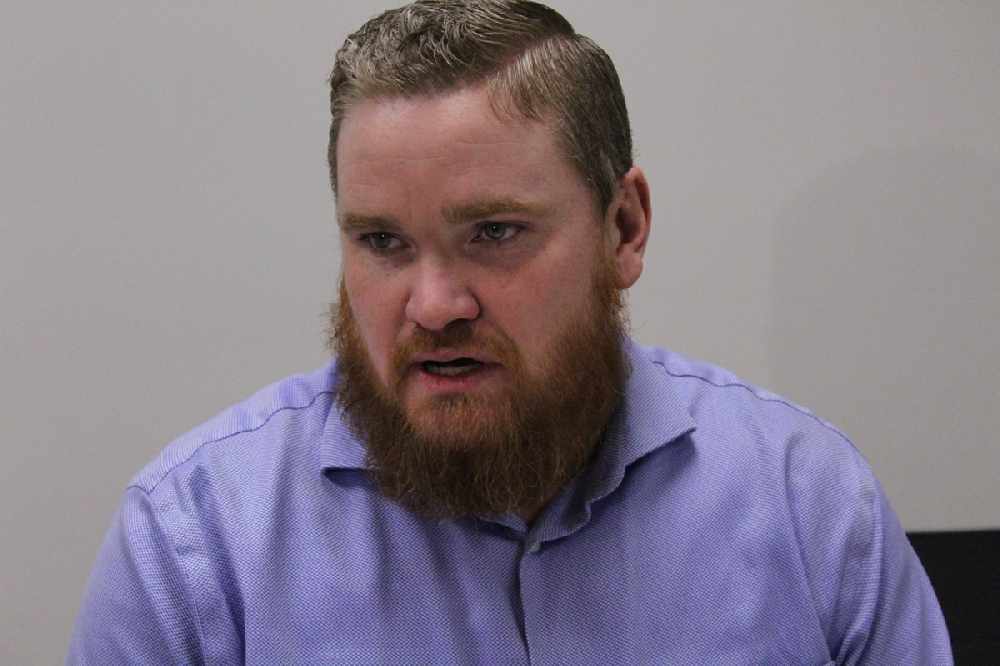 Paul Murchison with Yukon Highways and Public Works meets with reporters Thursday afternoon. Photo: John Kennedy/CKRW.
The Yukon government is giving up on the construction of a $200,000 ice bridge connecting Dawson and West Dawson.
The Yukon Government is pulling out of the Dawson City ice bridge project.
Transportation and Engineering Branch Director Paul Murchison with Highways and Public Works says a recent failure of the bridge resulting in a Snowcat at the bottom of the Yukon River helped with the decision.
"As we said from the beginning with this contract, the actual construction of the ice bridge was dependent on a number of conditions beyond our control." Murchison told reporters Thursday afternoon.
"That included river hydraulics, ice conditions, water and air temperature as examples."
Murchison says cost factored into the decision as the $200,000 bridge would be used for maybe two months.
"(We're) sitting at about $150,000 now, and there's expected to be a bit more money (spent) to demobilize." Murchison said.
"If there's a little bit of money left it won't be spent."
He says the contractor working on the bridge is preparing for a site cleanup, including the retrieval of the sunken Snowcat.
Murchison says plans for a permanent bridge are not on the table at the moment, and does not see that happening in the future.