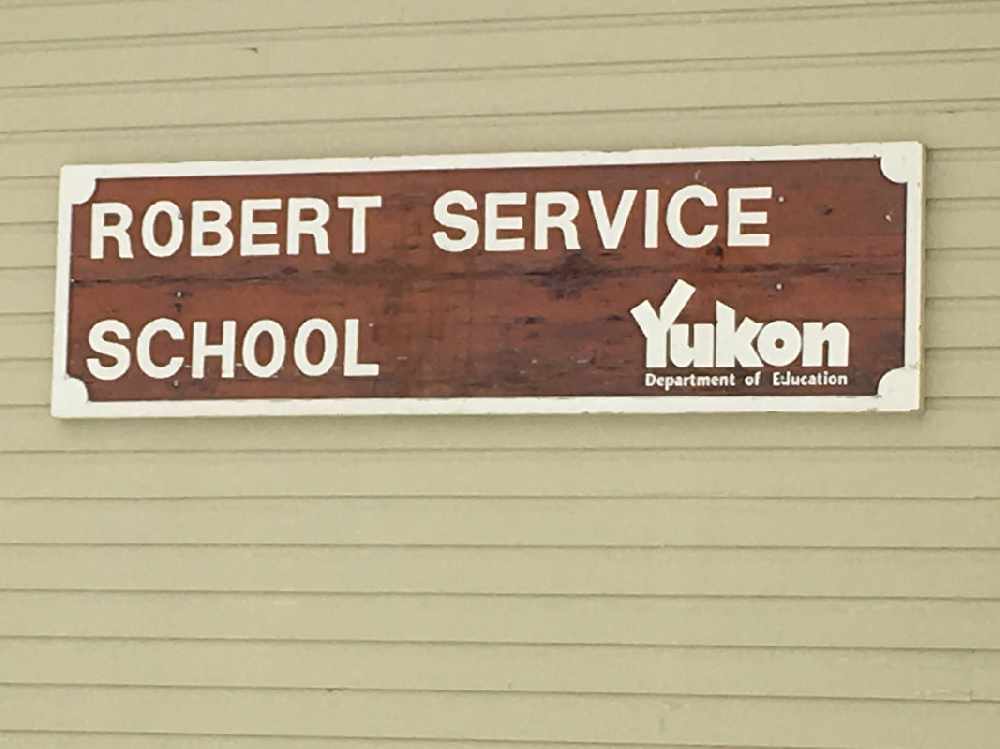 The Robert Service School in Dawson City is making some adjustments after mould was found in two portables. Photo: Department of Education.
The Department of Education says students will be relocated inside the main building at Robert Service School until a solution is found.
Two portables at Robert Service School in Dawson City have been decommissioned due to mould.
Area superintendent Chris Stacey with the Department of Education says as summer renovations were being done in the portables, mould was discovered behind the walls within the first few days of work.
"Once the mould was discovered, we realized that we couldn't take any risks with the health of the students and staff who use them," Stacey said. "So we have decommissioned them. They are no longer going to be available to (be) used by the school."
Stacey says at some point in the near future, a meeting with the schools' partners will be held to discuss long term solutions.
"Come together to brainstorm some ideas and look at what we can do for the longer-term which means the rest of this school year," he said. "And of course, into the future how can we can make a permanent arrangement that is going to work for everybody."
The portable held two programs, made up of roughly 15 students. They will be moved into the main school building itself until further notice.