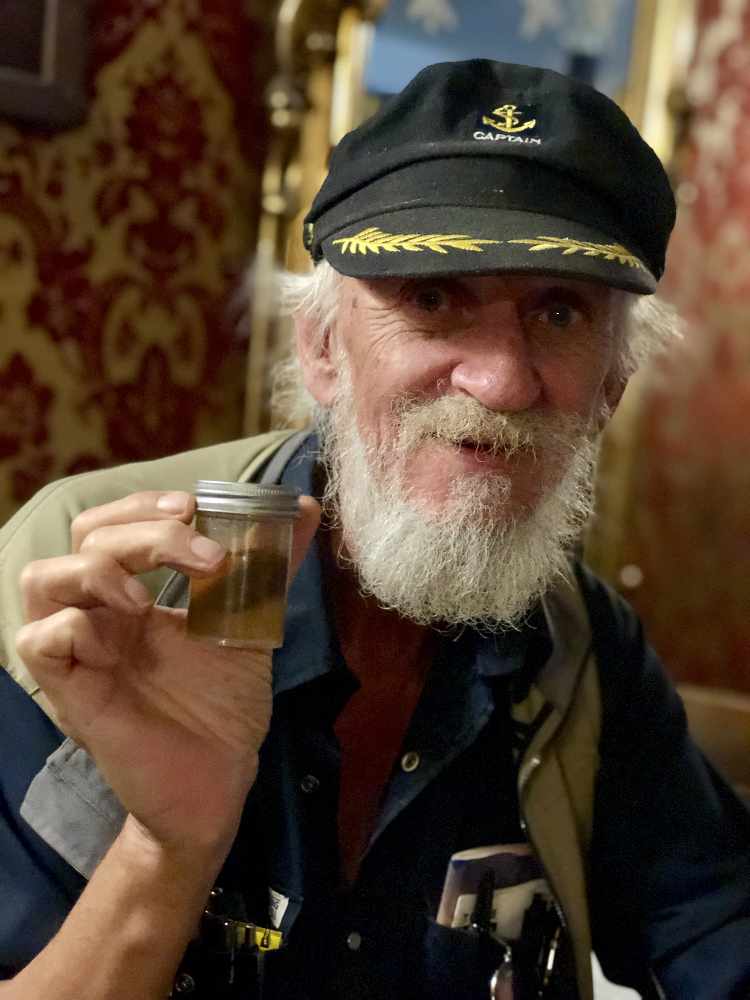 Toe Master Terry Lee with a toe from a British man lost during the 2018 Yukon Arctic Ultra. The Sourtoe Cocktail celebrated a 'milestoe' this week. Photo: Downtown Hotel/NVD.
A woman from the United States became the 90,000th recorded person to drink it fast, drink it slow and have your lips touch the toe.
(Warning: The following story could toe-tally gross you out.)
It's definitely one of the stranger things done under the midnight sun, and it's been done 90,000 times.
The Sourtoe Cocktail featuring a mummified toe served at the Downtown Hotel in Dawson City reached the recorded milestone on Monday night.
Hotel manager Adam Gerle says the person who shot the historic cocktail wanted to keep a low profile.
"It was a sweet little tourist lady visiting from the (United States) and she didn't want any publicity," Gerle said. "We wanted to take her picture, but she wanted to be 'incogni-toe' about it."
Gerle says with the cocktail gaining worldwide popularity, he expects the 100,000th shot could come toward the end of next summer.
The cocktail has been served since 1973. Gerle says records have not been kept since day 1, meaning the drink has been mixed more than 90,000 times.
As for the latest edition of the toe family which arrived in early June, Gerle says the British man who the toe once belonged to hopes to visit Dawson City later in September.
Former Marine Nick Griffiths lost his big toe to frostbite during the 2018 Yukon Arctic Ultra. Gerle said Griffiths would be the first person to have the cocktail featuring his own mummified toe.