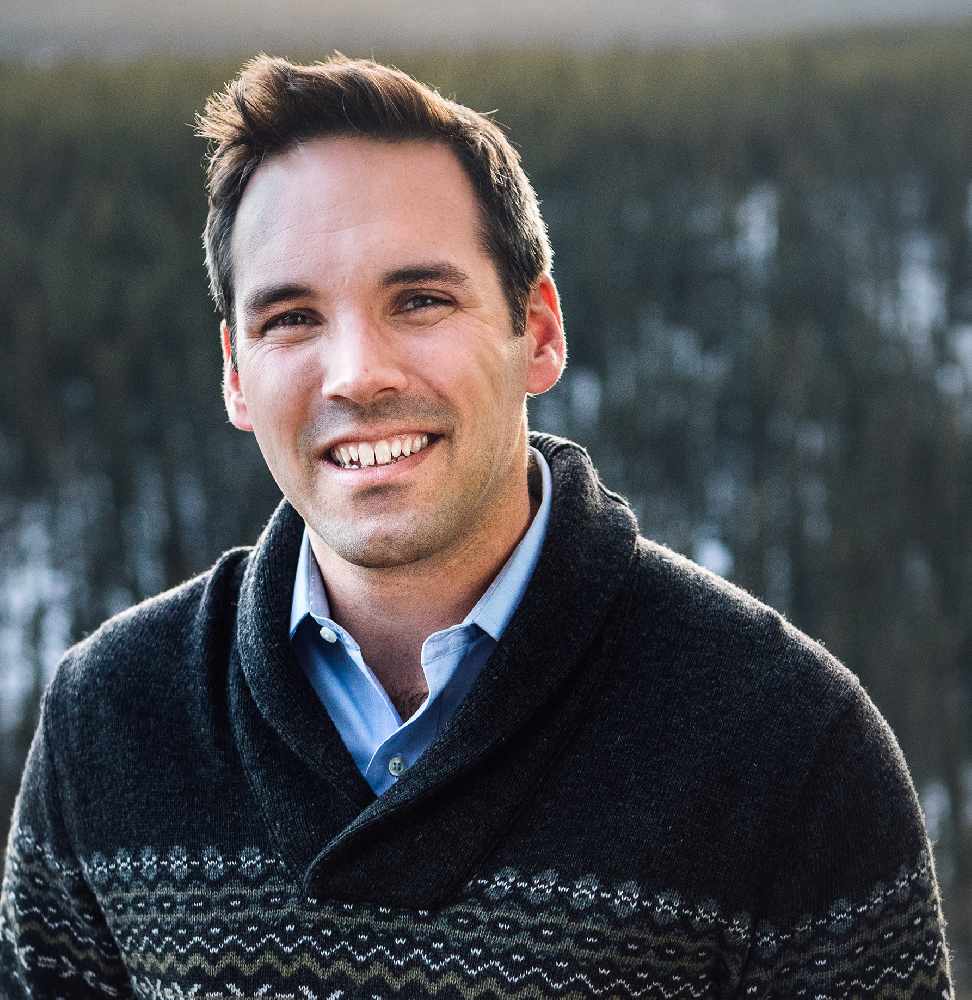 New Yukon Party leader Currie Dixon. Photo: Lacey McLoughlin Photography/Currie Dixon campaign.
Former cabinet minister Currie Dixon has been named the fourth leader in the party's 29-year history.
The Yukon Party has crowned a new leader.
34-year-old Currie Dixon takes over from Darrell Pasloski and becomes the fourth leader since the party was formed in 1991.
He got by current Lake Laberge MLA Brad Cathers and former party president Linda Benoit in a six-month leadership campaign.
The leadership results were announced via a webcast on the party's website Saturday night by party president Mark Beese.
Dixon took to the podium after the announcement.
"It is a tremendous honour to be selected," Dixon said. "It's an incredible opportunity and a profound responsibility."
"There are very high expectations of our party and very high expectations of our leader. It is now my job and my responsibility to live up to those expectations."
He spoke about the party's foundation of the private sector, development of natural resources and mining, as well as hunters, anglers, and those who enjoy the backcountry.
Dixon said from that strong foundation the party needs to grow in order to defeat the Liberals in the next election.
"In order to do that, we must become ready to serve the next generation of Yukoners and understand their priorities."
"We must establish sound, productive, and respectful relationships with Yukon First Nations. We must look at more ways to ensure our unparalleled quality of life is not threatened, and Yukoners and their families can be healthy, and strong contributors to our economy."
He also thanked the other two candidates and the party's executive and election committee. He wrapped up his speech by saying "Let's get to work."
The vote was conducted online and over the telephone due to the COVID-19 pandemic, foregoing the traditional hoopla of an in-person leadership vote and announcement.
The numbers according to Beese, had 96 percent of members casting a ballot. Voting did go to a second round, as there was no clear winner after round one. Dixon ended up with 752 votes in the second round.
Pelly-Nisutlin MLA Stacey Hassard had been filling the role in the interim since Pasloski was defeated in the 2016 territorial election.
Dixon says becoming the leader is 'a tremendous honour'. Says he will chart a path to victory in the next election. #ytpoli pic.twitter.com/MKmXnq62np

— Tim Kucharuk (@TimKucharuk) May 24, 2020