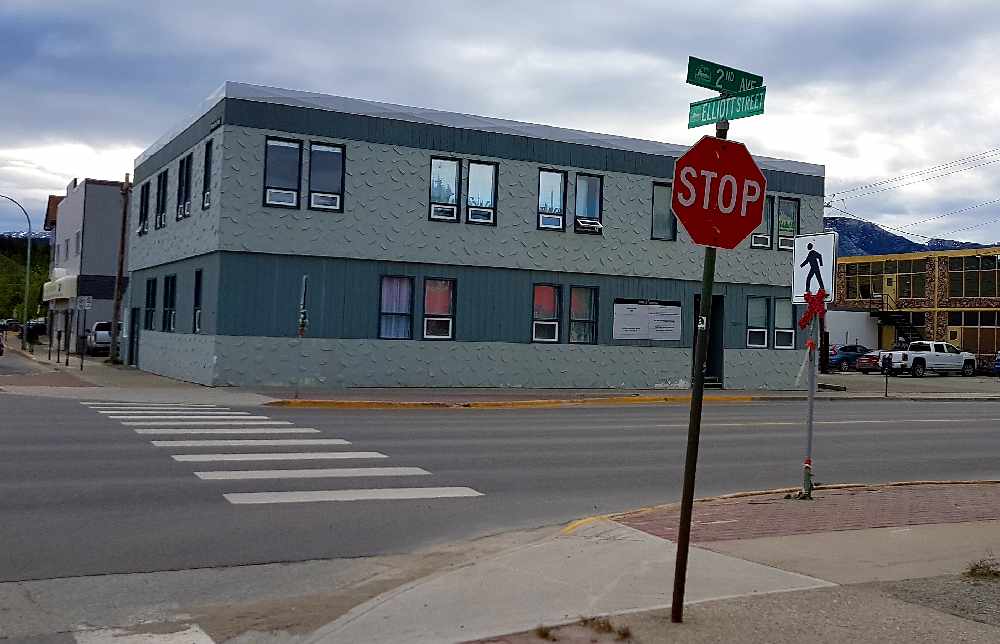 A memorial for Merle Gorgichuk at the 2nd Avenue and Elliott Street intersection. Photo: Tim Kucharuk/CKRW.
A 39-year-old woman will appear in court next month after a 48-year-old man was struck and killed at a downtown crosswalk last November.
The driver involved in a fatal pedestrian collision in Whitehorse last November is being charged
Yukon RCMP say the 39-year-old female driver of the vehicle is now facing one charge of failing to yield to a pedestrian at a crosswalk.
The charge was laid under the Motor Vehicle Act.
On November 21st, Merle Gorgichuk was hit by a pickup truck as he was crossing Second Avenue near Elliott Street.
Police and EMS attended the scene and the 48-year-old was taken to hospital where he died a short time later.
The driver is set to appear in court on July 14th.
Since the incident, the City of Whitehorse has been looking at ways to improve safety on Second Avenue, including putting up more pedestrian crossing signs.
The City has also completed a Second Avenue corridor study and discussed lowering the speed limit from 50 kilometres per hour to 40.
(With reporting by Tim Kucharuk.)