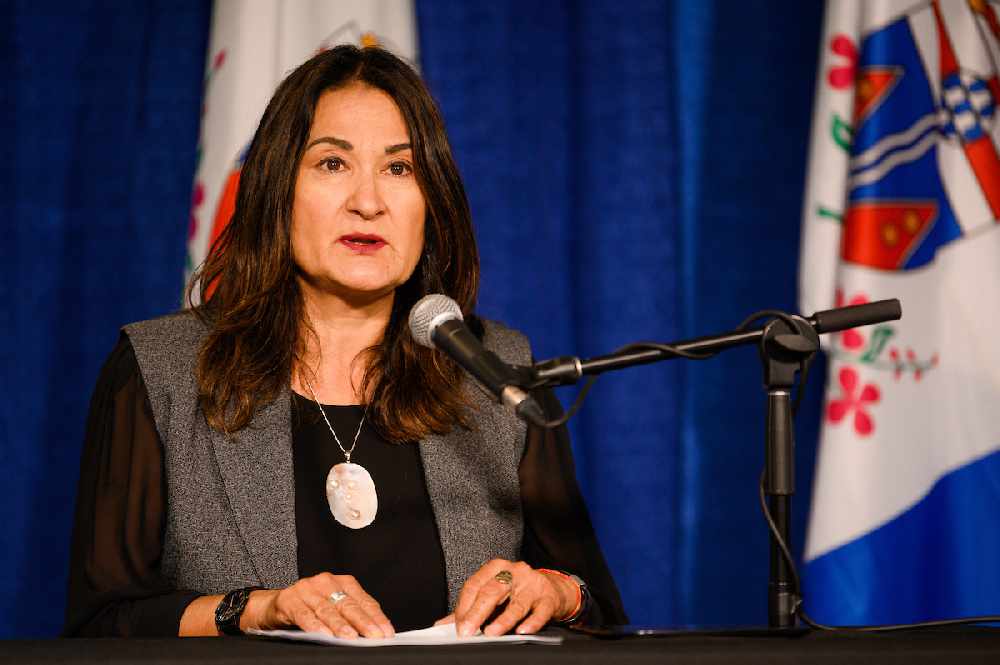 Health and Social Services Minister Pauline Frost addresses the media Friday morning. Photo: Alistair Maitland/Yukon Government.
The Yukon Government says the COVID-19 pandemic has caused a sharp rise in the number of overdose deaths and they are looking at increased prevention measures.
The number of fatal drug overdoses in Yukon has leaped to 13 so far this year -- more than doubling the number recorded in the territory for all of last year.
Health Minister Pauline Frost says most of the deaths are linked to increasingly toxic opioids that have replaced the regular supply of street drugs during the COVID-19 pandemic.
The majority of the deaths were fentanyl-related.
Frost says the government will also increase the consideration of a safe consumption site, and overall strategy.
"We are working with our community partners to expand drug testing capacity in our territory," Frost told media Friday morning.
"We are expanding harm-reduction education to include provisions of supply like crack-kits, injection kits, and meth pipes and ramping up our take-home naloxone program and training."
Frost called on Yukoners to be compassionate, not judgmental of those who use drugs, and says the territory is exploring how a supervised consumption site may meet its needs.
Chief Coroner Heather Jones says in a three and a half week period in June there were six overdose deaths, with four confirmed from fentanyl.
"These numbers represent people who were rooted in our communities," Jones said.
"These were mothers, fathers, sons, daughters, grandchildren and so much more. All much loved, and the pain of these losses has a significant impact on our territory."
Jones says there were 7 drug-related deaths in 2016 and 2017, 9 in 2018 and 6 last year.
Enhanced training on the use of naloxone begins next week in Watson Lake and the community will proclaim August as harm reduction awareness month.
(With copy from The Canadian Press.)
Here's the details via a YG release: pic.twitter.com/CM2KqqmQ0B

— Tim Kucharuk (@TimKucharuk) July 31, 2020