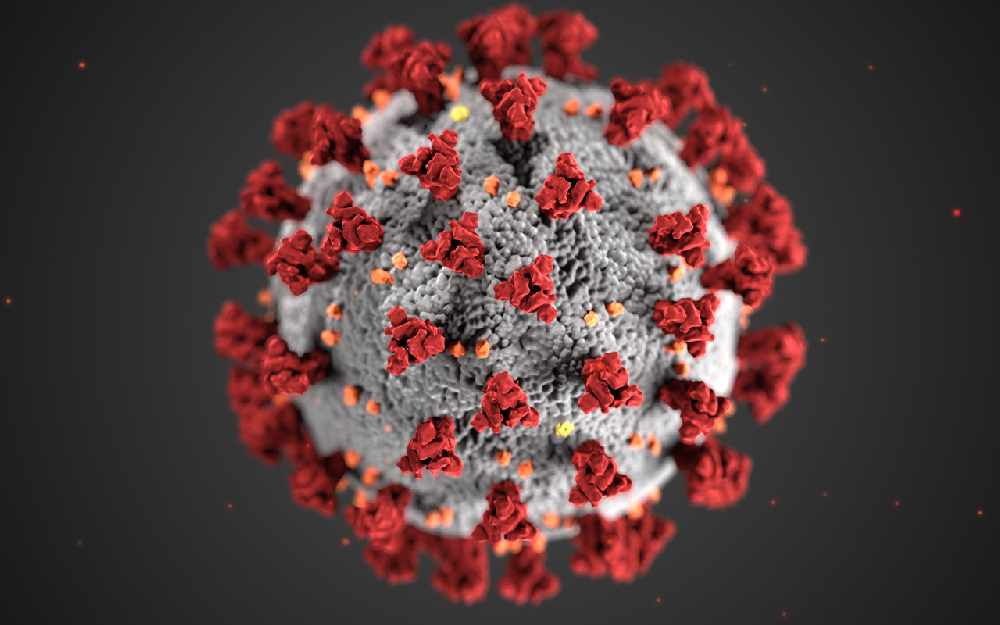 This illustration from the U.S. Centers for Disease Control and Prevention reveals the form exhibited by coronaviruses. Photo: CDC website.
An ATIPP request by the RUSH has returned over 300 pages of documents discussing the coronavirus response starting in late January.
We are getting an indication of when the Yukon Government started addressing the coronavirus.
Documents obtained under the Access to Information and Protection of Privacy Act by the RUSH say discussions started taking place within the Health and Social Service Department on Tuesday, January 21st.
An email cites a CNN article about the first case being announced in the United States.
Various emails in the following days have internal communication ramping up, teleconferences with federal officials, and the development of public messaging and guidelines.
The documents say after Canada announced the first case on Saturday, January 25th, Yukon officials moved a scheduled internal briefing from Tuesday to Monday and increased their information from B.C. and federal government sources.
A press release was then issued on Tuesday, January 28th about what the government was doing and where the public could find information.
While the RUSH did put in a request for correspondence leading up to the cancellation of the Arctic Winter Games on March 7th, the ATIPP estimate of cost would have been in the thousands of dollars so the request was refined to documents up to January 31st.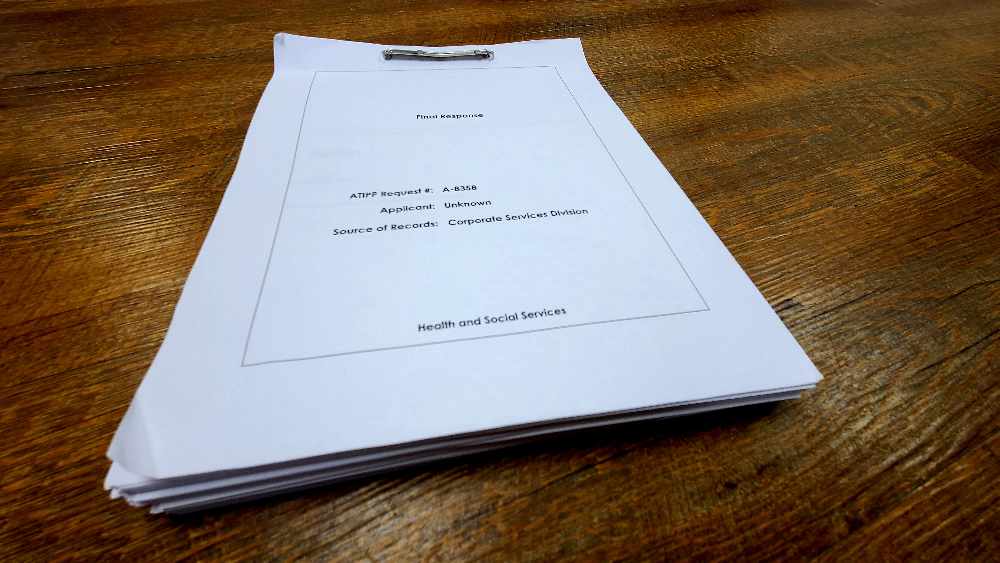 (The RUSH received 308 pages of government documents mentioning COVID-19 between January 21st and January 31st. Photo: Tim Kucharuk/CKRW.)
Early AWG Concerns
Documents also show the Arctic Winter Games Host Society in Whitehorse first reached out to the Yukon Government in late January about the coronavirus.
The ATIPP documents say general manager Moira Lassen emailed chief medical officer of health Dr. Brendan Hanley on January 29th asking about measures to be put in place for the games to be held in mid-March.
Health officials responded internally by saying they were more concerned about pertussis in the Northwest Territories than the coronavirus in China.
The emails also recap how previous games had been affected by influenza and pertussis.
Officials suggest informing the games society about recommending all athletes and visitors obtain all necessary immunizations before departure.
They also said significant changes to the coronavirus situation may warrant further recommendations.
The games were eventually cancelled on March 7th because of the rapid spread of COVID 19--just eight days before they were set to begin.