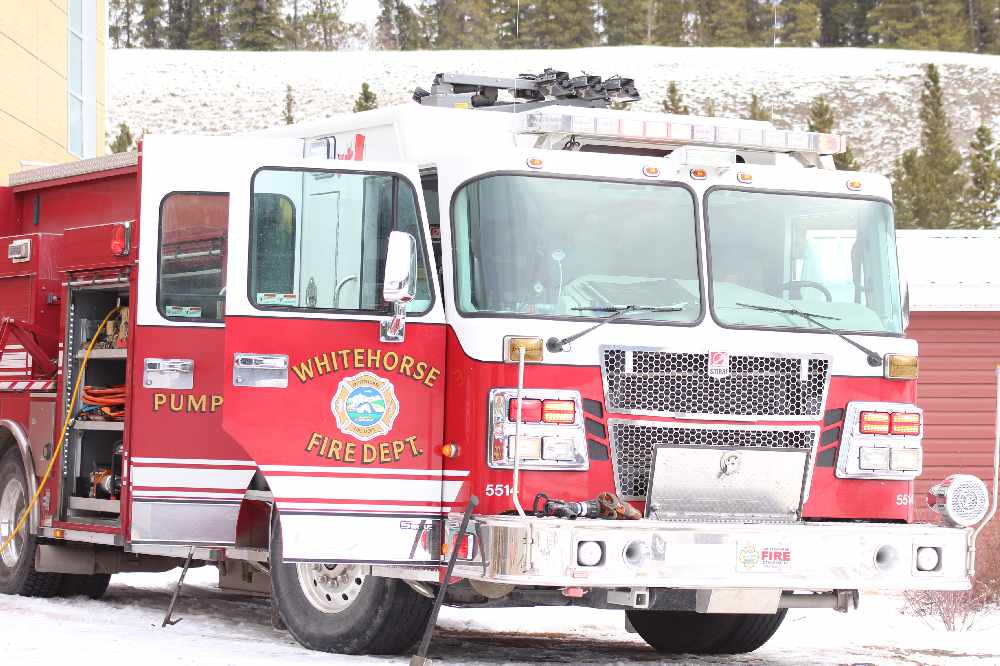 Whitehorse Fire on the scene at F.H. Collins Secondary School By John Kennedy / CKRW
F.H. Collins Secondary School had to be evacuated after a fire broke out in one of the school's computer labs.
F.H. Collins Secondary School in Whitehorse had to be evacuated due to a small fire.
Students were sent home after the Whitehorse Fire Department responded to a fire in the school's computer lab.
Deputy Fire Chief Chris Green says nobody was injured in the evacuation, however one man had been checked for smoke inhalation-related injuries.
"One of the teachers opened up the room to find it filled with black smoke, fired off an extinguisher, couldn't see what he was hitting. He backed out from the room and was checked out by EMS." said Green
He added that the school may not be open on Monday, as the investigation and cleanup will take a little bit of time.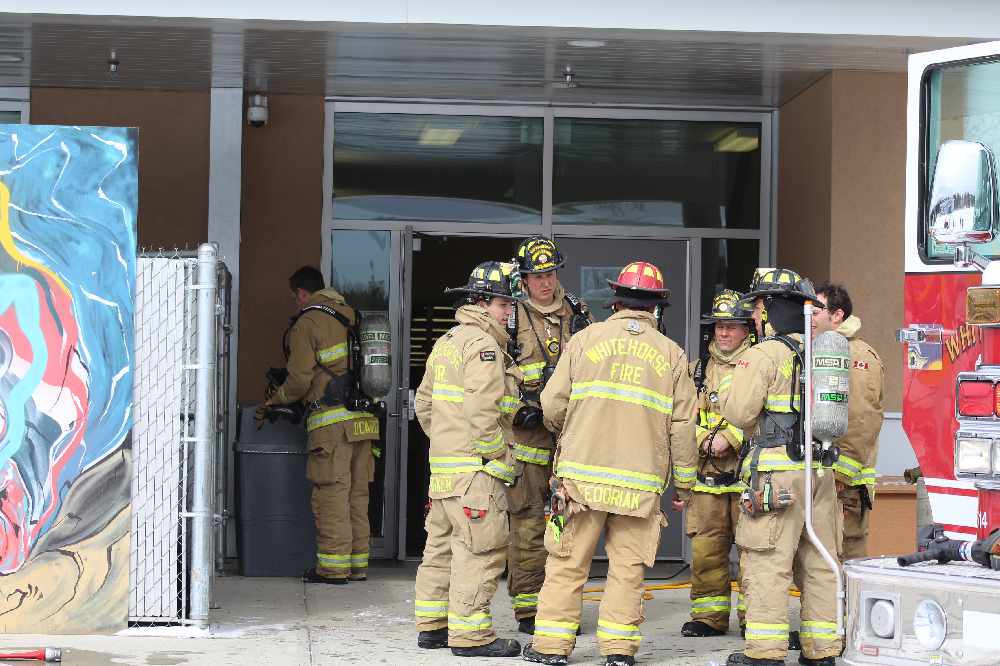 'it's unclear right now. we're in the process of ventilating the school, that might take some time. We have to do an air quality test as well to make sure it's safe for students to go back inside," said Green after the scene has been secured.
Around the noon hour on Friday, a cabinet in the school's computer lab ignited, with the fire spreading laterally through the room.
Green says the investigation is ongoing.
Photo: Firefighters going over previous events outside the school. By John Kennedy / CKRW