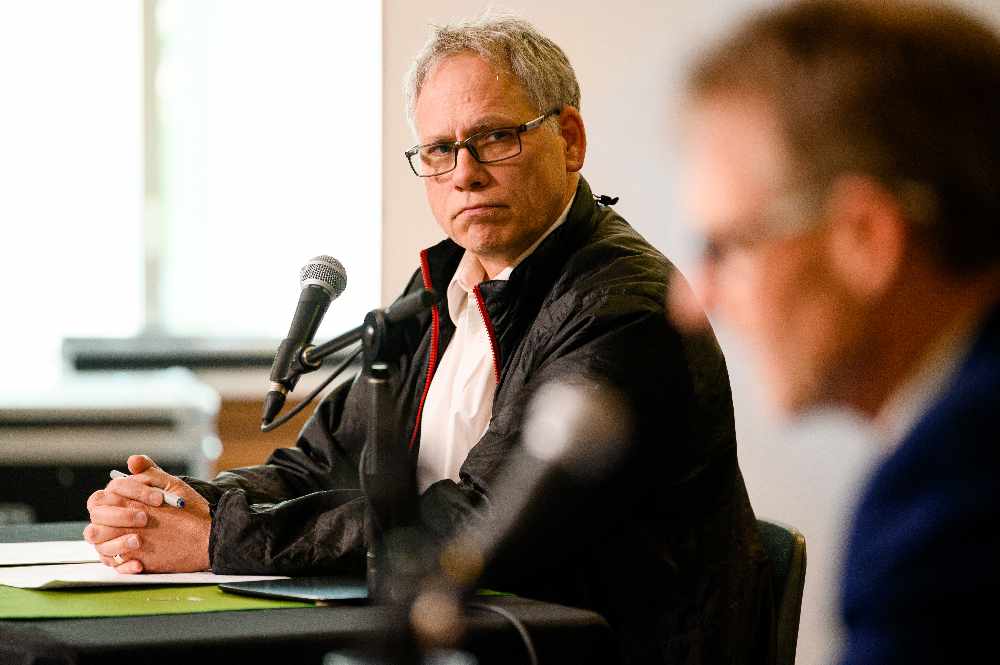 Community Services Minister John Streicker announced new guidelines for faith gatherings today. Photo by Alistair Maitland Photography
The Yukon Government is releasing guidelines for religious gatherings and some sports events in Yukon.
Yukon's Chief Medical Officer of Health is reminding Yukoners to take care of their mental health.
Dr. Brendan Hanley says the COVID-19 pandemic can certainly increase stress levels and lead to feelings of hopelessness and despair.
"People may find themselves struggling to control their thoughts and mood. Some people, who have a lot of stress in their lives, already might have an even harder time managing this stress, the worry and the lack of hope that can be very real in the face of this pandemic."
He says you can talk to a councillor, a friend, your family doctor or reach out to Yukon's many mental health support systems.
Hanley says the preventative measures for COVID-19 have worked well, and Yukoners can take comfort in knowing they will continue to work.
Community Services Minister John Streicker announced that starting this Sunday, places of worship will be permitted to open.
Streicker says religious gatherings should be fine to start up again, as long as they exercise physical distancing and limit building capacity to 1 third, with a maximum capacity of 50 people including service leaders.
"Leaders and organizers must also increase the frequency of cleaning and disinfecting common, high touch areas such as seating, railings, switched and ceremonial objects."
Streicker also announced the re-start of non-contact sports, with sporting events required to submit an operational plan in order to proceed.
As of Friday, June 5th, Yukon has tested 1201 people, with 1,184 negative results and 6 pending tests.
Yukon has had no new cases since April 20th.