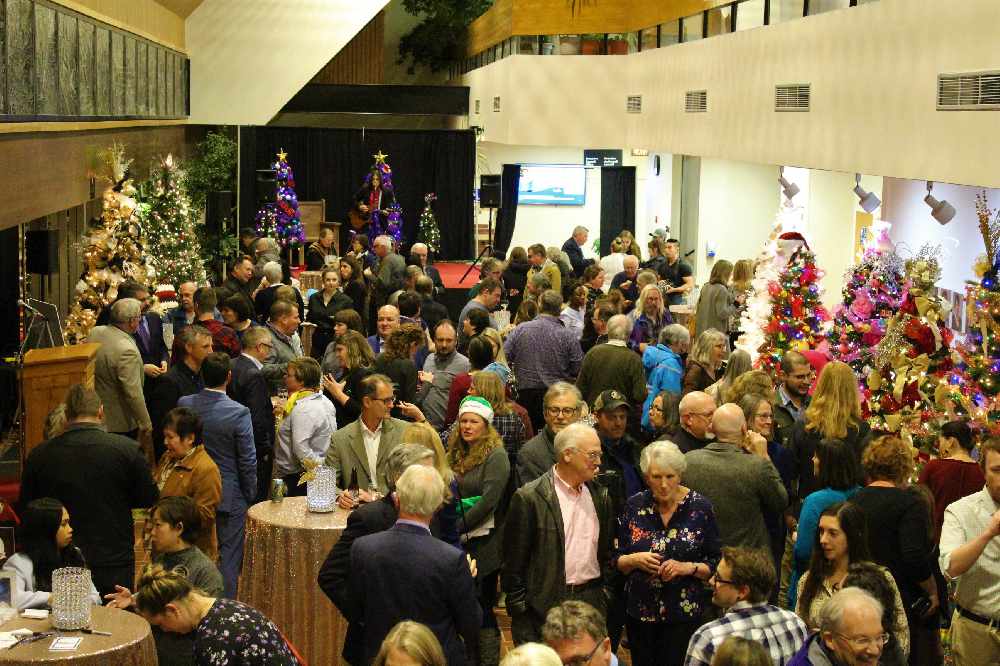 BAH HUMBUG: The annual kickoff to the Festival of Trees saw a large turnout. Photo by John Kennedy / CKRW
The Yukon Hospital Foundation says it's hoping the Northwestel Festival of Trees can raise enough money to help close out their one million dollar goal for the Medical Simulation Centre.
The holiday season is just around the corner.
The Northwestel Festival of Trees got underway on Thursday night with a kickoff held at the Yukon government's Main Administrative Building in Whitehorse.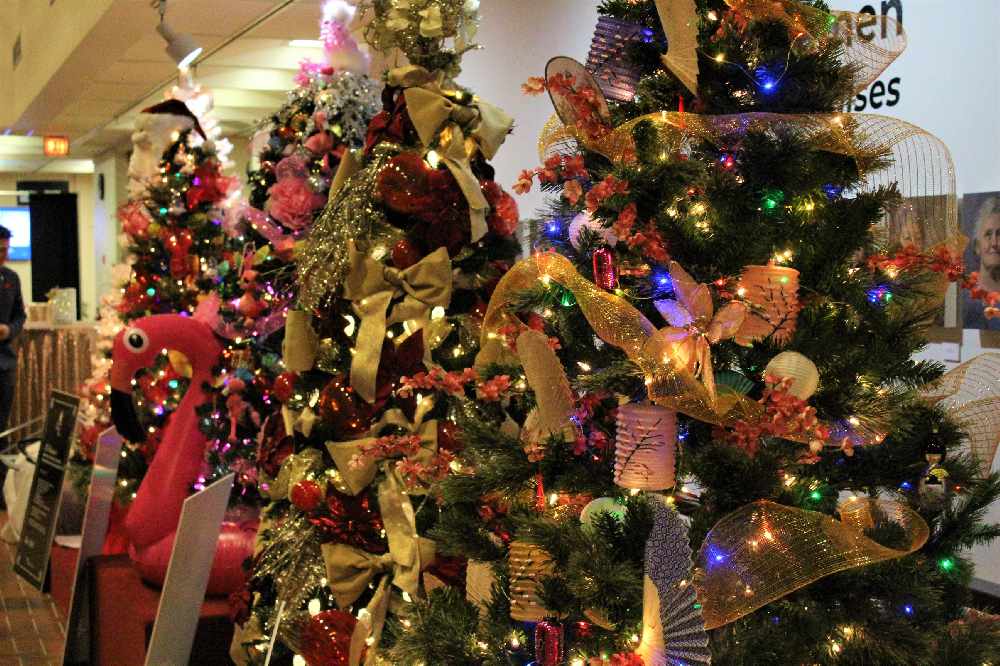 Yukon Hospital Foundation President Karen Forward says some of this year's funds will go toward the simulation centre, as there's a little bit left to raise.
"The centre is open and they are already using the space to do training. The balance of the funds this year is partnered with Run For Mum in their bid to purchase a new 3D mammogram for Whitehorse General Hospital."
Forward says the festival is always a great way to help folks get into the holiday spirit.
"We're really grateful to the community for the support they've shown the hospital over the years, it's really incredible, especially this time of year."
Other events are being held as apart of the festival, such as the Santa breakfast on Saturday, cookies with Santa on Tuesday, the Seniors Soiree on Friday, and the Grand Ball on November 30th.
PHOTO: Carefully decorated trees on display, set to be auctioned off at the end of the festival. By John Kennedy / CKRW