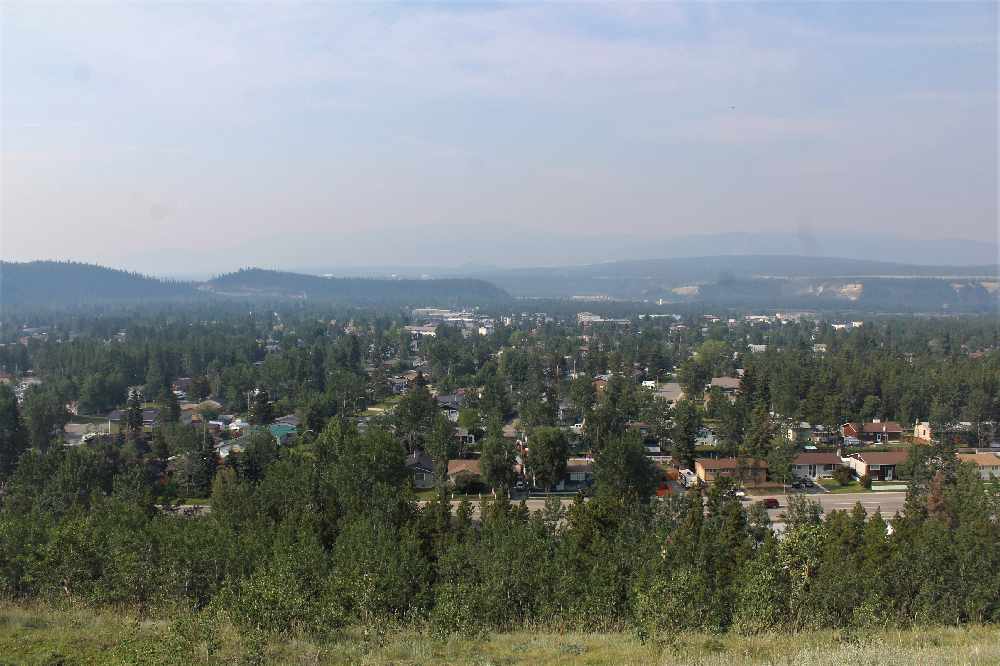 Smoke layers covering the Riverdale subdivision as seen from Grey Mountain Road. By Tim Kucharuk / CKRW
The Whitehorse Fire Department says it's trying to determine the cause of a fire at a building on the grounds of the Biathlon range on Grey Mountain.
The acting fire chief with the City of Whitehorse is thankful there was less smoke in the air as fire destroyed an outbuilding on Grey Mountain.
Chris Green says if it was a smoky day such as Monday, Sunday night's fire at the Biathlon range might not have been spotted so quickly.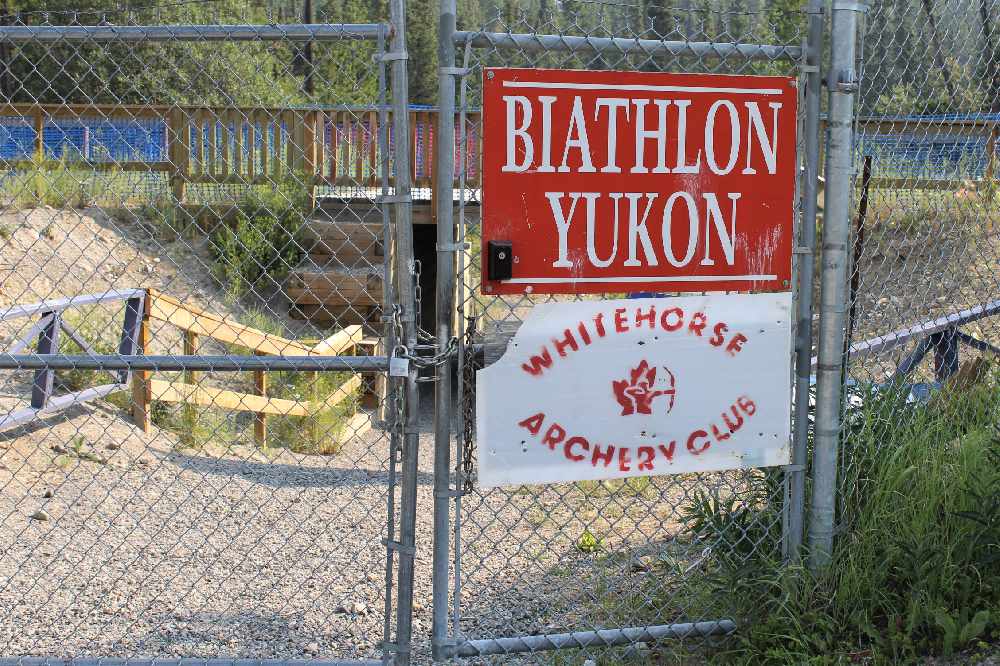 "it's definitely a worry when we see the smoke that's out there right now, for something like that to happen. We can't jump to conclusions, maybe it was something else that caused the fire but at this time hopefully, our investigator can come up with some answers by the end of the day."
Green says when the fire department arrived, the building was fully involved, and the fire was already into the trees.
He says Wildland Fire Management was called in to help and attacked the flames by air.
The building belonged to the Whitehorse Archery Club, and a message seeking more information wasn't immediately returned.
PHOTO: The locked gate to the Biathlon range and Archery club course, closed after Sunday night's fire. By Tim Kucharuk / CKRW