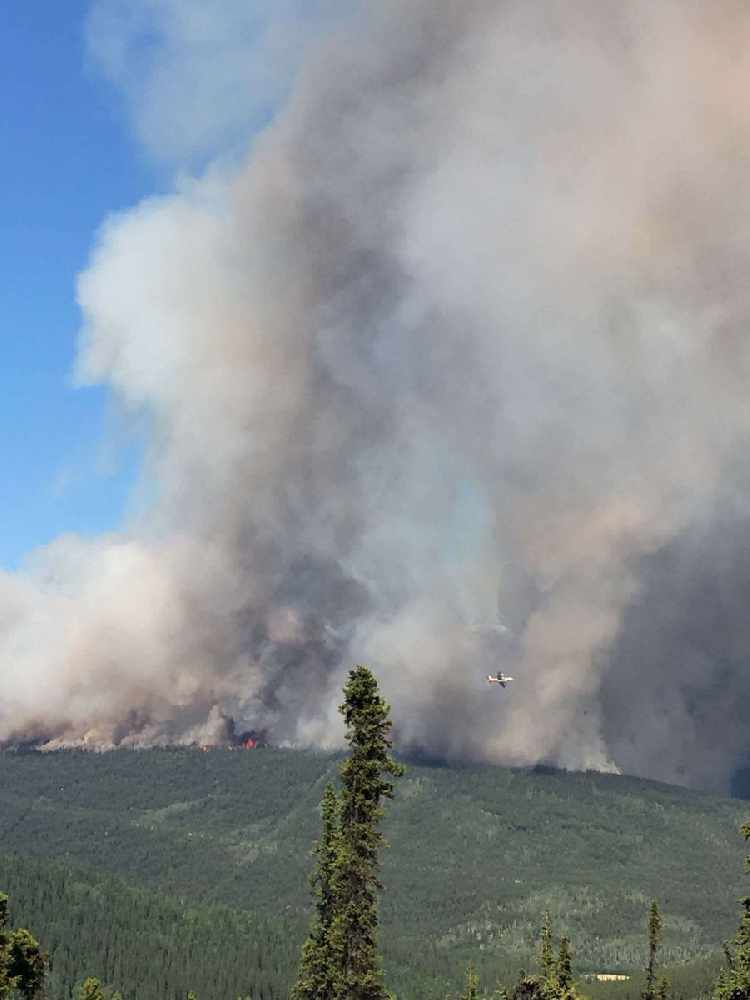 The Hunker Summit fire. Photo: Yukon Protective Services/Yukon Wildland Fire Management.
The Hunker Summit fire sparked Wednesday afternoon is 850 hectares in size and growing.
Yukon Wildland Fire Management is tackling a lightning-caused blaze at the Hunker Summit southeast of Dawson City.
Officials say the blaze broke out Wednesday afternoon and has grown to 850 hectares.
Wildland Fire says two airtanker groups and two helicopters worked the fire late into the evening, along with heavy equipment and initial attack crews.
A wildfire information map indicates the blaze is not under control, the perimeter is not contained, and the flames are responding minimally to suppression efforts.
The Hunker Creek Road has been closed to traffic, while smoke is visible from the North Klondike Highway.
The fire danger rating is listed as extreme in the Dawson area.