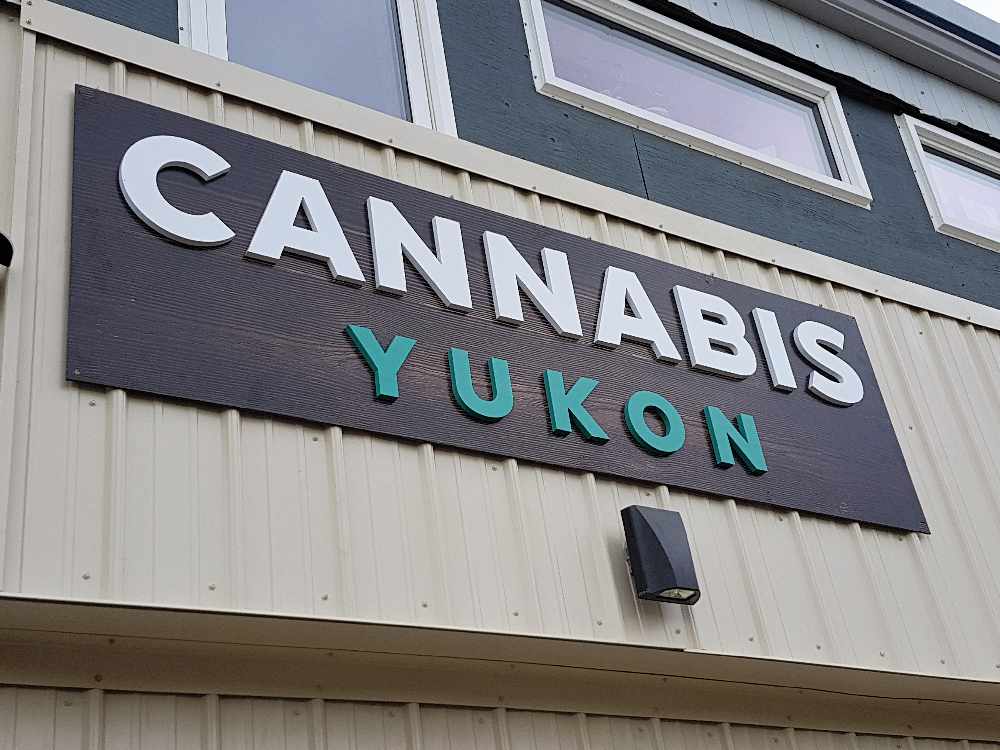 The assets of the Cannabis Yukon store in Whitehorse has been tendered to the private sector. Photo: Tim Kucharuk/CKRW file.
The now-closed Cannabis Yukon location on Industrial Road in Whitehorse will reopen as 'The Herbary'.
The Yukon Government has now disposed of the first cannabis retail outlet in the territory.
When pot was legalized in October of 2018, YG opened Cannabis Yukon on Industrial Road in Whitehorse with the premise it would close when the private market got up and going.
Scott Westerlaken with the Yukon Liquor Corporation says a tender has resulted in a private operator getting the remaining retail store assets for $210,000.
"The assets would be retail furnishings," Westerlaken said. "For example display cases, counters and cabinets, and security equipment."
Westerlaken says while it cost $750,000 to set up the store, that amount included the lease.
"There's a difference between what it took to set up the store, renovations and such, and the actual assets which could be moved," he said.
He says some of the assets purchased were not included in the store tender as they were reassigned within the Corporation after Cannabis Yukon closed.
The private operation is called The Herbary and should open later this month.