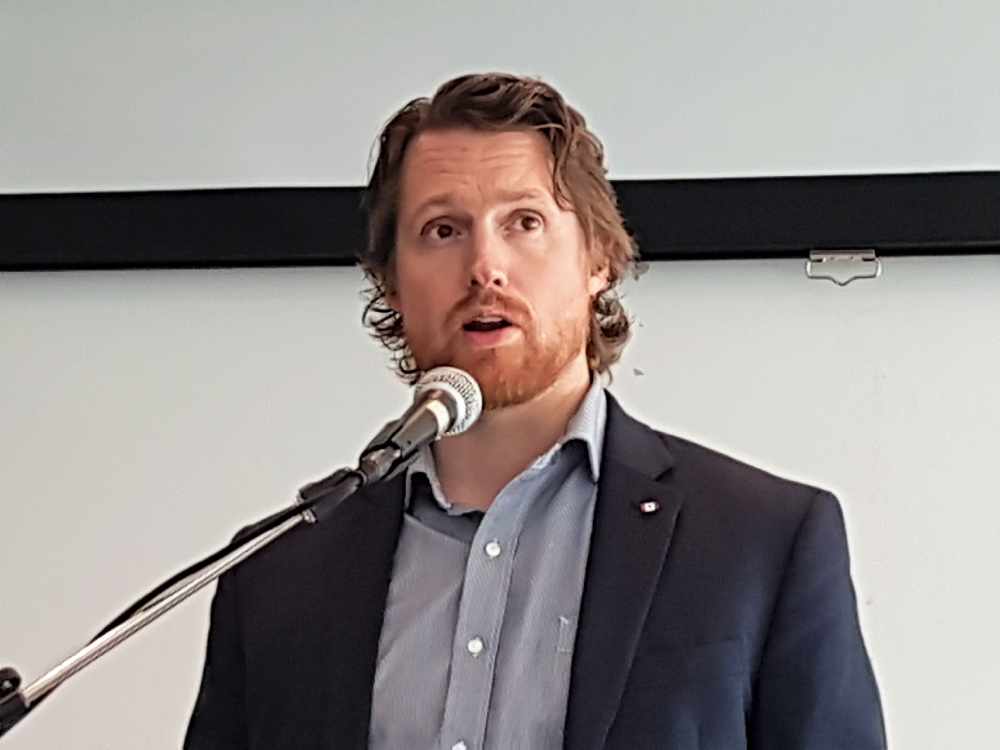 Jonas Smith. Photo: Tim Kucharuk/CKRW file.
Jonas Smith says he's going to back Linda Benoit in May's leadership vote.
One candidate for the leadership of the Yukon Party is getting some high-profile backing.
Jonas Smith, who was the Conservative candidate for Yukon in the 2019 federal election, says he's going to support Linda Benoit.
Smith says he's worked closely with Benoit over the past decade, including on the federal campaign, and 2011 territorial election.
Both worked in the cabinet office of former premier Darrell Pasloski.
Smith says Benoit brings a unique and much-needed perspective to the leadership race because of her career in the private sector.
He adds Benoit is a team player and believes in order to win the next territorial election the leadership process must demonstrate the party's vision of inclusiveness, and provide a place for all Yukoners to align their values.
Former cabinet minister Currie Dixon and current MLA Brad Cathers are also in the leadership race.