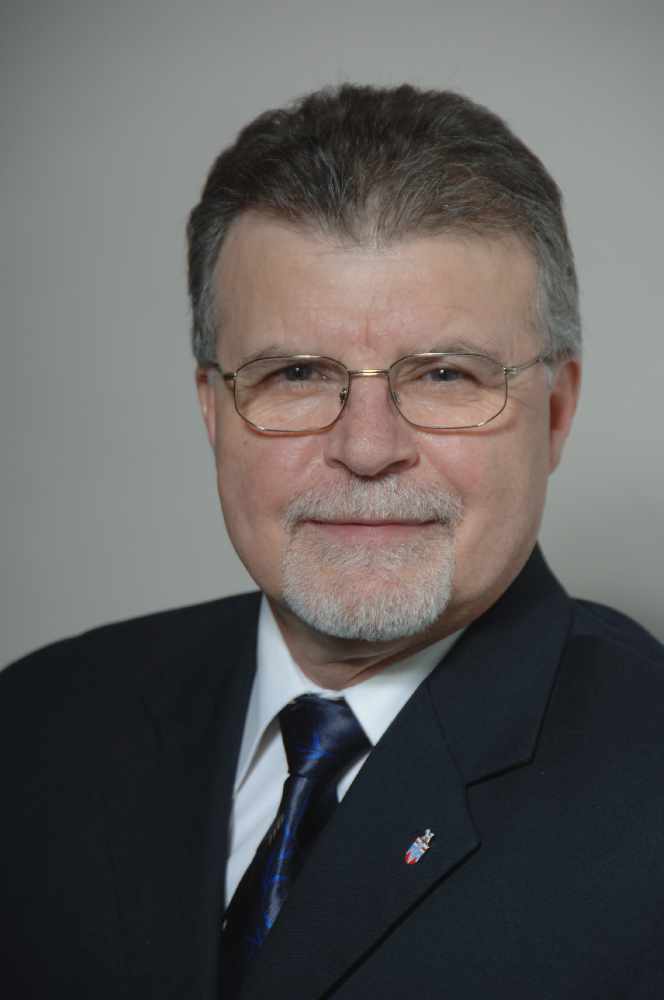 Former Yukon Premier Dennis Fentie. Photo: Yukon Legislative Assembly.
Dennis Fentie was first elected to the Legislative Assembly in 1996 and served as Premier from 2002 to 2011.
A former Yukon Premier has passed away.
Dennis Fentie served as the territory's seventh Premier from 2002 to 2011.
Fentie was first elected to the Legislative Assembly in 1996 for Watson Lake as a member of the NDP and reelected in 2000.
He crossed the floor to the Yukon Party in May of 2002 and led the party to victory over the governing Liberals later that year.
Fentie, who was also the territory's finance minister, won a second term in 2006. He stepped down as leader in May of 2011.
He was born in Edmonton in 1950 and moved to Watson Lake in 1962. Fentie later owned Francis River Construction.
His economic activities including logging, tourism, mining, trucking, and fuel distribution. He was a director of both the Association of Yukon Forests and Watson Lake Chamber of Commerce.
Reports indicate Fentie passed away from cancer. He was 68.
Reaction pouring in
Many Yukoners are paying their condolences on social media. Both the Yukon Legislative Assembly and Whitehorse City Hall have lowered their flags.
Flags have been lowered at the #Yukon Legislative Assembly and at #Whitehorse City Hall in tribute to Fentie. pic.twitter.com/oTXKtoftTQ

— Tim Kucharuk (@TimKucharuk) August 30, 2019
The Yukon Party says Fentie had a tenacious spirit and always fought for his constituents and for Yukoners no matter what the issue.
Leader Stacey Hassard says Fentie was instrumental in getting better funding agreements from Ottawa and made huge progress in implementing devolution and growing up as a territory.
Hassard says Fentie was a force in uniting northern Premiers against Ottawa.
"There were negotiations with the federal government over health care funding," Hassard recalled. "(The Premiers) actually walked out on the government of the day. The territories got a better deal out of the (federal government) and the territories walked away unified. I think that was really a turning point for politics in the north."
Hassard says he was a great friend to all of us and will be sincerely missed.
Former Premier Darrell Pasloski, who succeeded Fentie as Yukon Party leader and Premier, posted his condolences.
Deeply saddened by the news of the passing of former Yukon Premier Dennis Fentie. A strong leader for Yukon at home and nationally amongst his peers. Tammie & I send our prayers and support to Lorraine and family.

— Darrell Pasloski (@DarrellPasloski) August 30, 2019
Current Premier Sandy Silver says Fentie was a respected leader, who passionately represented Watson Lake, and fought hard to ensure rural Yukon was at the forefront of decision-making.
In a statement, Silver says Fentie's distinguished career had an immeasurable impact and offers condolences to family, friends, and former colleagues.
On behalf of the Legislative Assembly, speaker Nils Clarke writes the Assembly and its staff are saddened to hear of Fentie's passing and extend condolences to family and friends.
Even Yukon political satire social media accounts paid tribute.
Farewell Dennis Fentie, 7th Premier of our territory. Thank you for your service for Watson Lake and all of the Yukon. #YTPoli pic.twitter.com/9BUtemhy4n

— Brad Cathers Designs (@CathersDesigns) August 30, 2019
Updated: 2:15 p.m.
**This is a breaking news item which will be updated as warranted.**