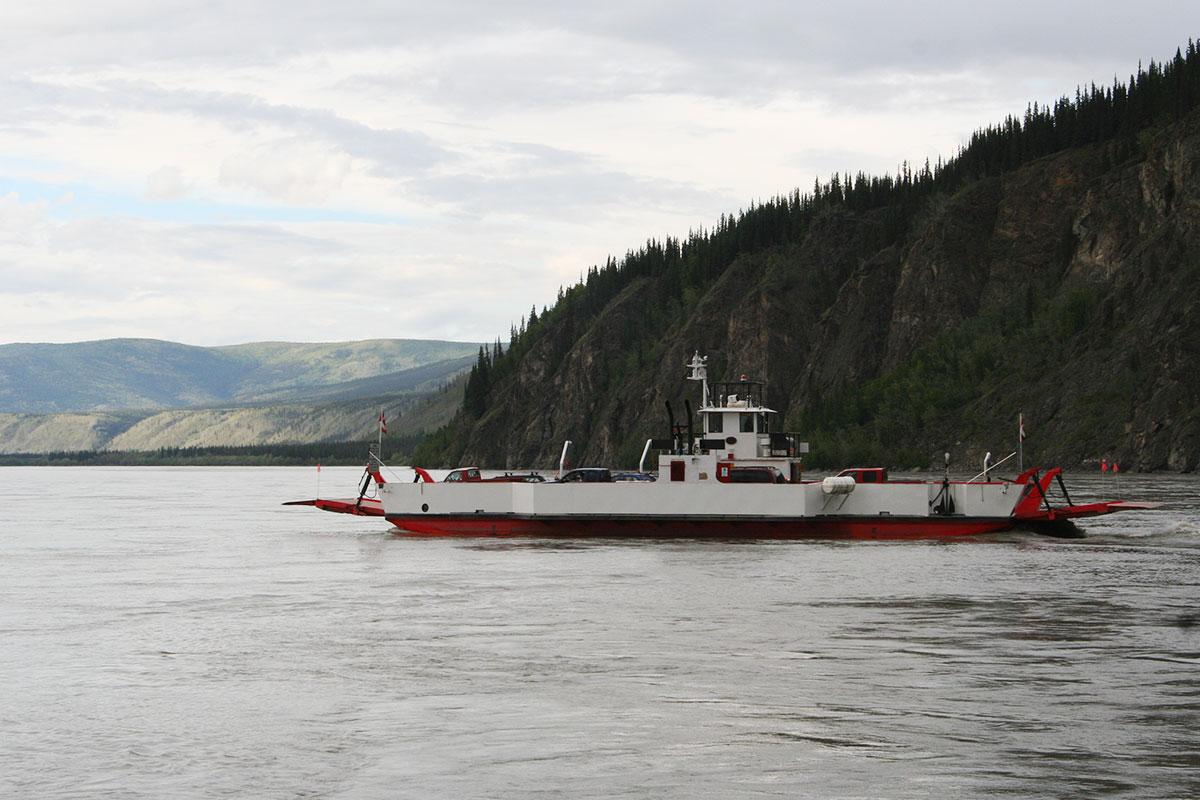 The seasonal ferry ushers vehicles and people across the river in the summer months. Photo by by George Black Ferry
The Yukon government's Department of Highways and Public Works says the ice buildup flowing down the Yukon River is causing issues for the ferry.
It's the last call for the George Black Ferry in Dawson.
The seasonal ferry connecting West Dawson to Dawson had its final sailing of the season over the noon hour on Tuesday.
Highways and Public Works Northern Area Superintendent Jim Regimbal says winter is setting in, which is bringing more ice from upriver.
"We were planning on pulling the ferry last Friday, around 11 pm, but then we changed plans because the long-range forecast looked good. It seems like mother nature threw us a curve, as the ice is building up."
He says the amount of ice coming down the river might make the ice bridge more successful than years prior.
"If it freezes the way it is right now, the way the ice is coming down in small chunks, it will likely build up. We'll have to wait and see to be sure."
Regimbal says the drop in temperature mixed with the ice build-up prompted the call, as the ice is causing difficult conditions for the ferry.