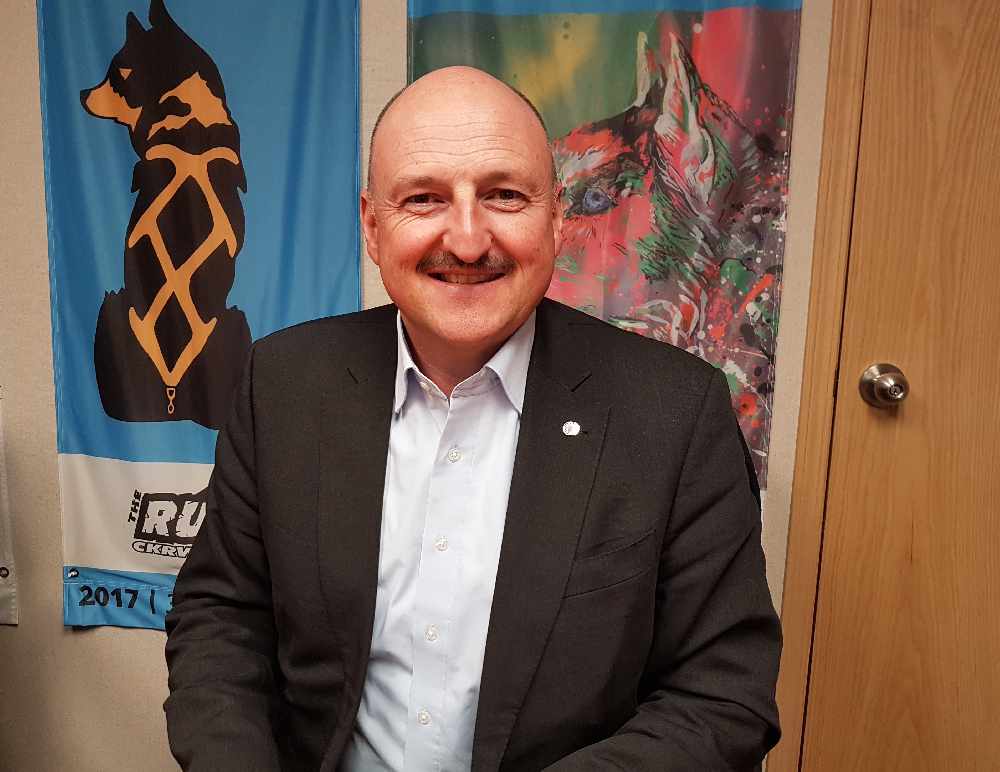 German-Canadian Parliamentary Group Chair Bernd Rutzel. Photo: Tim Kucharuk/CKRW.
The delegation travelled to Whitehorse with a side trip to Carcross as they learn about how the territory addresses a variety of mutual topics and issues.
A group of five German parliamentarians is wrapping up a visit to Yukon on Tuesday.
The German-Canadian Parliamentary Group spent Monday meeting with territorial ministers and city officials learning about Yukon.
Speaking through a translator, the group's chair Bernd Rutzel says Canada is a very rich country in that we are open and have amazing landscapes and nature.
"Canada, to us, plays an important role internationally," Rutzel told the RUSH. "So what's important to us is that we learn more about how you deal with climate change, environmental protection, how you develop your tourism sector, how you have developed economic relations with Europe and Germany in the past."
Rutzel says the trip has informed him about how climate change affects people with the increased threat of forest fires as well as melting permafrost on infrastructure among others.
"That really made me think that we really need to do so much more to protect our environment," Rutzel said. "This left a very negative impression on us to say the least, so we really need to do more for the environment."
The five arrived in Whitehorse on Sunday and spent the afternoon in the Carcross area taking in the sights, and meeting with renowned First Nations carver Keith Wolfe Smarch.
They also head to Ottawa and Toronto later this week, before flying home.
A group of Canadian parliamentarians will go to Germany at a later date as part of the exchange program.