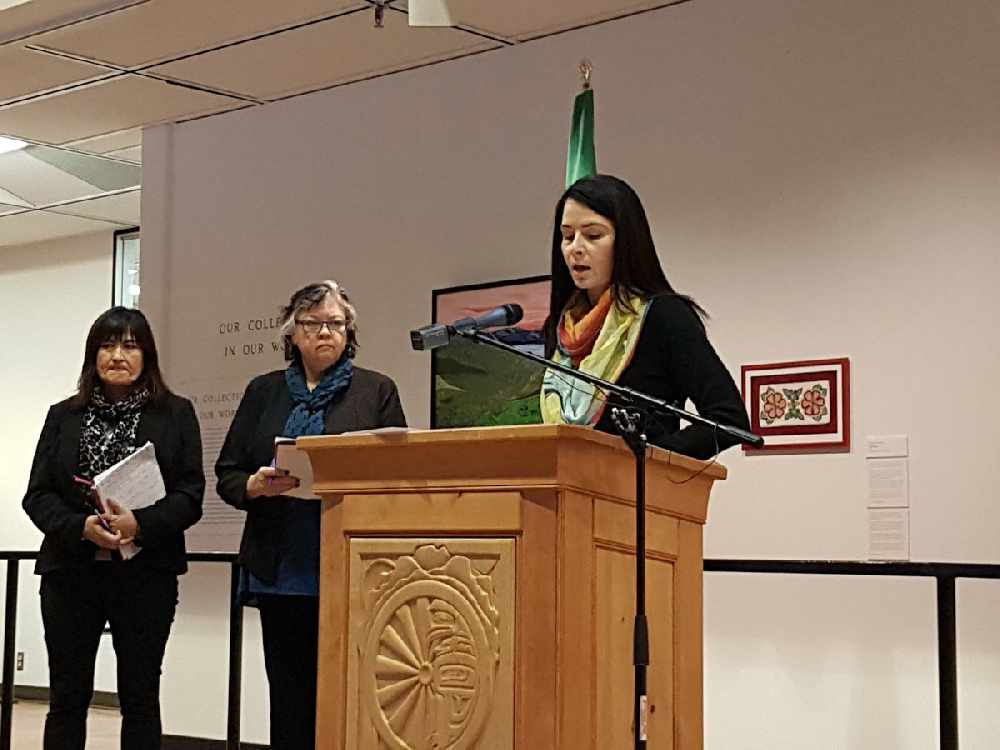 From left to right; Minister of health and Social Services Pauline Frost, Minister of Justice Tracy-Anne McPhee, and Minister responsible for the women's directorate Jeanie Dendys (Tim Kucharuk/CKRW)
The Yukon government is launching a new, coordinated, approach to help victims of sexualized violence access the services they need.
The Yukon Government is pledging resources to provide coordinated, victim-centred supports to those who have suffered sexualized violence.
Tuesday, minister in charge of the Women's Directorate Jeanie Dendys announced the creation of a Sexualized Assault Response Team to help with healing, counselling, victim's support, medical and justice services.
"Given the high rates of sexualized violence against women and girls, particularly Indigenous women and girls in Yukon, we see this as a critical next step in improving our services for victims of sexualized assault."
Justice Minister Tracy-Anne McPhee says a new coordinator will be brought in to work with the services that currently exist before building out the role.
"The concept will be for a single coordinator, initially, to coordinate the services that we already have and make sure we recognize gaps and learn how to fill them."
Other tools include expanded training for medical professionals, public education about the new services, and an after-hours response line for victims.
The announcement comes during the 16 Days to End Gender-Based Violence campaign by Whitehorse women's groups.