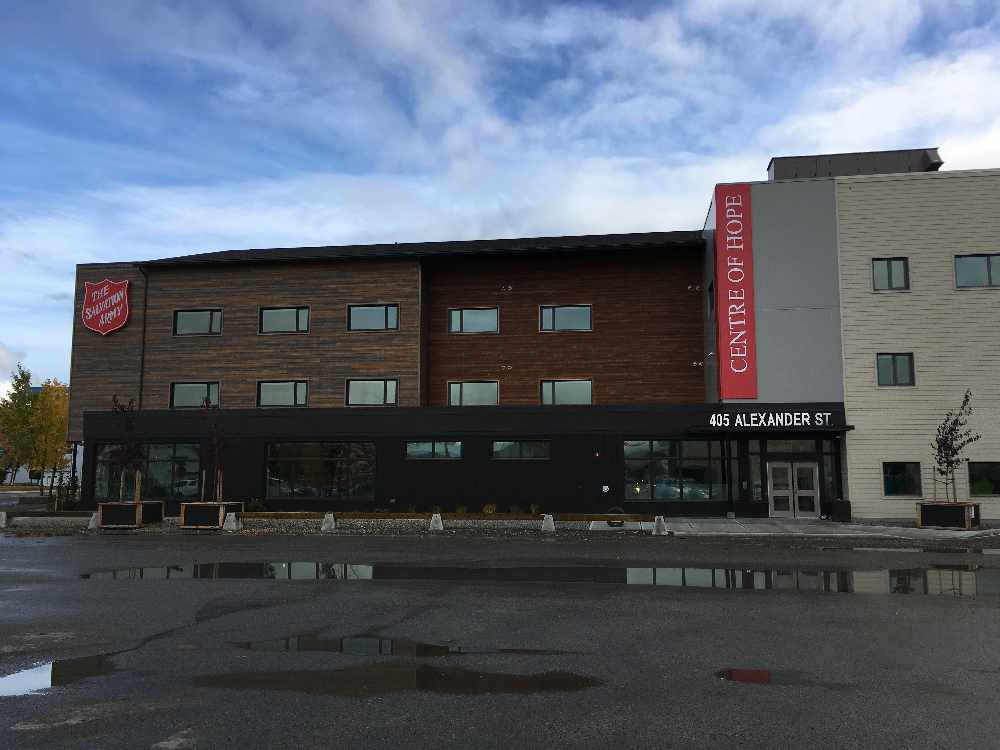 The Salvation Army's new Centre of Hope (File Photo)
The Yukon Government says it is working to ensure everyone has access to programming and resources as part of 'Housing First' model
As the new Salvation Army Emergency Shelter is set to welcome its first clients, the Yukon NDP wants to know if the 'Housing First' model will be used to help those transition off the streets.
During Wednesday's question period, MLA Kate White told the legislature 'Housing First' has proven in Ontario and B.C., having controlled access to alcohol in a residential setting reduces health issues and costly hospitalizations for those struggling with alcoholism.
"First and foremost, every individual has the right to safe housing. It also recognizes that barrier free housing where individuals struggling with addictions are able to access housing despite their condition is the first step on a better path to wellness."
Health and Social Services Minister Pauline Frost says the government has committed to 'Housing First' and programs are being designed with NGO's and the department to provide transition to the community for those who use the shelter.
"The consideration around access is really important. Barrier free environment is essential. Most definitely, trying to look at program and services offered in the new facility to ensure that accessibility will not differentiate."
Frost also told the house, the department will be providing $1.2 million dollars per year over the next three years for Operating and Maintenance costs.