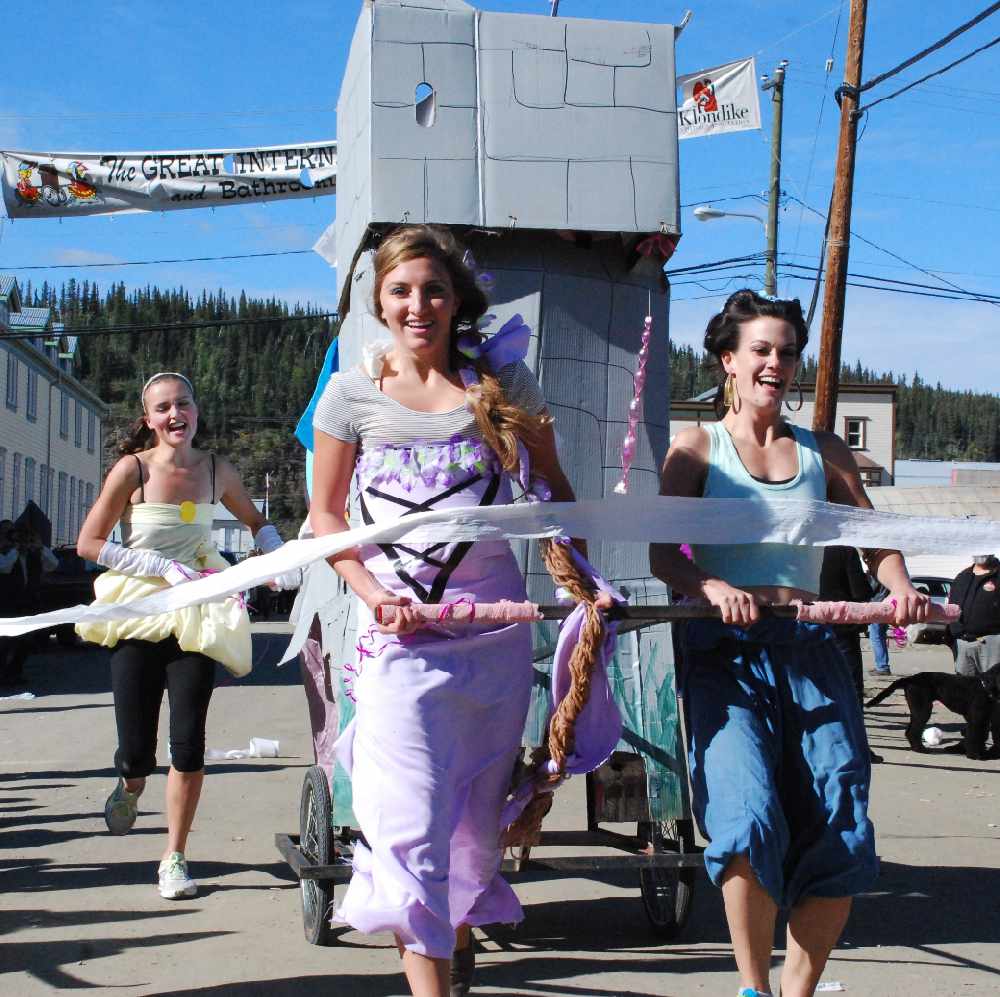 A team crossing the finish line in the Great Klondike International Outhouse Race (Klondike Visitors Association)
A test of speed, creativity, and enthusiasm is taking place this weekend in Dawson City.
An annual tradition dating as far back as the early 70's kicks off this weekend in Dawson City.
The Great Klondike International Outhouse Race pits teams against each other to see who can design the best outhouse, excite the crowd, and move the fastest through the town streets.
Klondike Visitors Association Marketing and Events Assistant Andy Cunningham says it's an event that fits right in.
"Well it's amazing, you know. It's Dawson to the core. It's the weird, the strange. This is one of the stranger ones for sure but it's just great fun. Everyone enjoys it even if you don't notice it's going on. This is what happened to me. Last year, I didn't realize it was going on. I was walking down the road and sure enough, four outhouses are running by me."
Cunningham says the concept is pretty simple.
"We have metal frames that we lend out and people will come, they'll take them and basically just design them into some sort of funny, weird outhouse to run around town carrying."
This year there are four teams registered for the event which kicks off at 1:00 tomorrow afternoon.