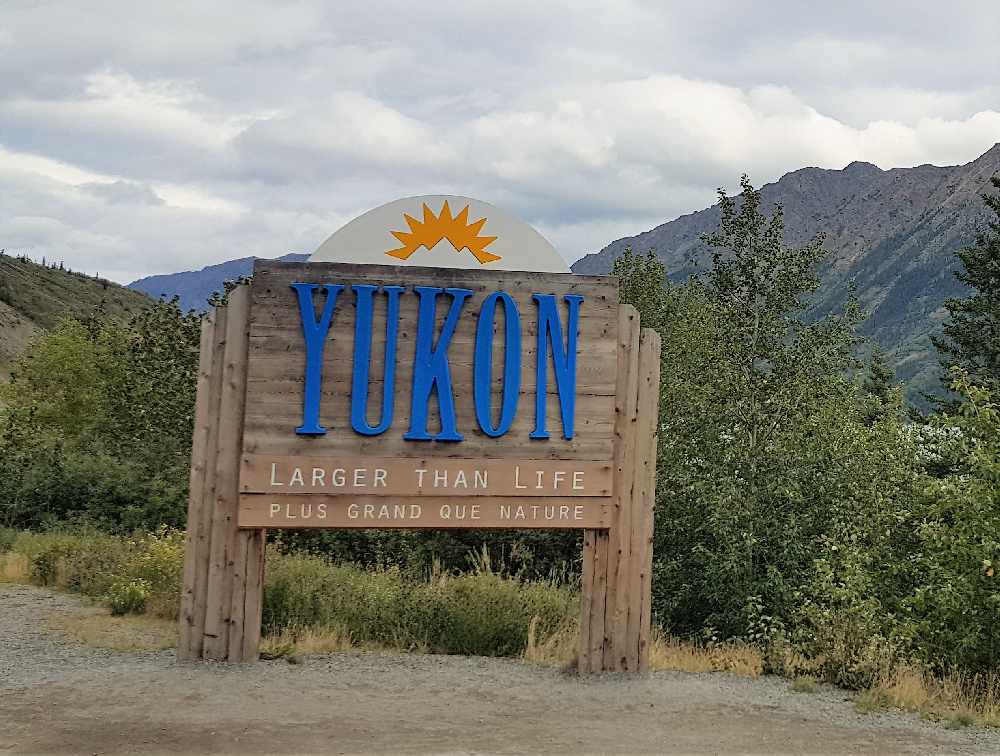 The Yukon border. It's a no go for outside residents coming into the territory right now which some say violates the Charter. Photo: Tim Kucharuk/CKRW file.
The Canadian Civil Liberties Association is questioning whether the Yukon Government is violating the Charter with its measures at the Yukon border.
The Canadian Civil Liberties Association has written Yukon's justice minister saying the territory's border control measures violate the Canadian Charter of Rights and Freedoms.
The Association's Fundamental Freedoms Director Cara Zwibel says there are less restrictive ways to achieve the same public health goals other than shutting out non-residents.
"What we've said to all of these provinces and territories that have these kinds of measures is that the Charter guarantees Canadians mobility rights," Zwibel said.
"Even though those can be limited, those limits have to be reasonable and justified on evidence."
Zwibel says one of the less restrictive ways would be to require all people travelling to the territory to self-isolate for 14 days.
"It's not clear to us why that kind of measure is insufficient to deal with the risk and why government's have decided that some people simply can't come in at all."
Zwibel says under the Charter, people can take up residence in any jurisdiction and work, and under the Constitution, no one territory or province can dictate mobility rights.
The association says a number of people have submitted a question on border control and Charter rights to Friday afternoon's town hall event featuring the premier and chief medical officer of health.
Premier Sandy Silver announced on April 17th the border would be closed to all entering the territory for non-essential and non-critical reasons.