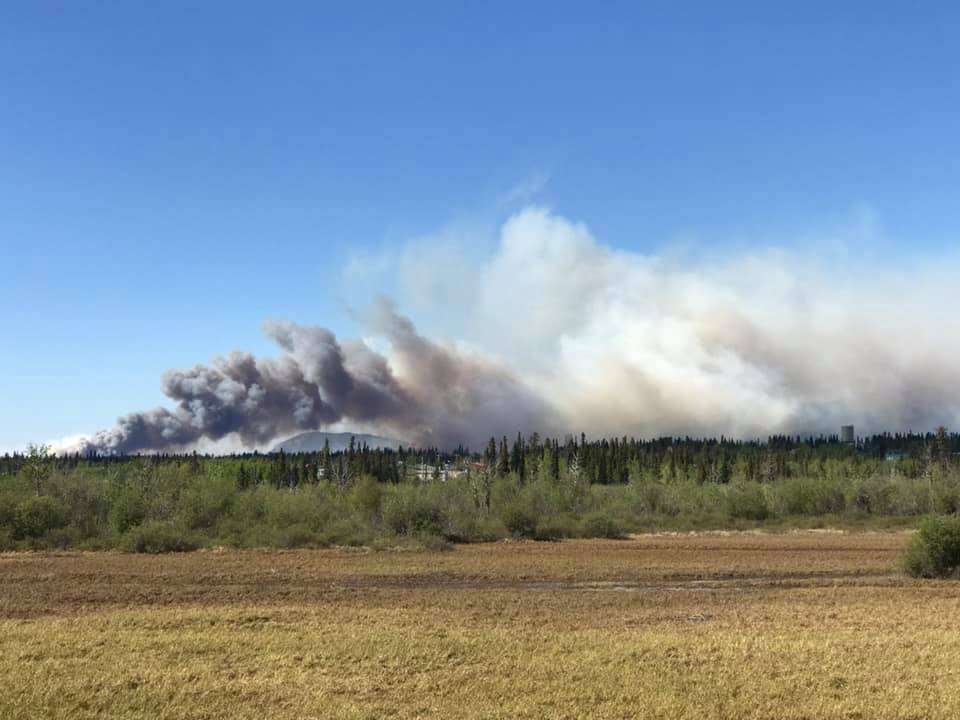 The Bear Creek Fire. Photo: Trish George Smith/Facebook.
As of late Monday night, Wildland Fire Management reports the flames are moving away from the village to the north.
Yukon Wildland Fire Management says the Bear Creek fire north of Haines Junction continues to grow to the north and away from the village, with limited spread to the east.
A report from late Tuesday night says the blaze was last mapped at 137 hectares, but smoke has prevented an evening update of its size.
Wildland Fire says the growth has been driven by a south wind which is expected to continue through the coming days.
The agency stresses while smoke is visible from Haines Junction, neither the village nor other people or structures are immediately threatened.
Officials say the forest remains hot and dry, and the fire danger rating in the area is extreme.
The human-caused fire sparked Saturday is burning nine kilometres north of Haines Junction.