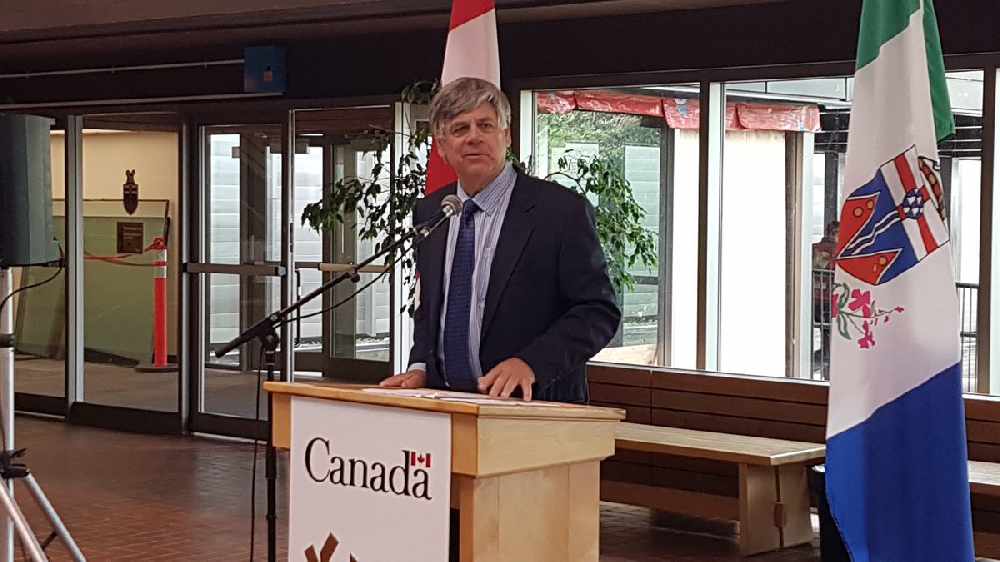 Larry Bangell, Photo Tim Kucharuk/CKRW file
Yukon's MP says the two federal and territorial governments will pumping $6 million into the community for various infrastructure projects.
The Federal and Territorial Government's are making investments in infrastructure in Haines Junction.
MP Larry Bagnell announced yesterday, the community would be receiving $4.5 million in funding from the federal government through the small communities fund, and 1.5 million from Y.G. for various infrastructure improvements.
Bagnell says the project unlocks more potential for tourism.
"Haines Junction has so much potential to bring tourists from across Canada and around the world, but if you don't have good water and sewer systems, you can't really expand at all, and see the spectacular Kluane national park for example. I think in all respects it's a great project for the people of Haines Junction" said Bagnell.
The funding is set to go toward improving the underground water and wastewater pipes, as well as road and drainage systems.
"The water and sewer system is getting very old. The old sewer pipes are cement and asbestos and break a lot due to the seismic activity."
Construction on the project is expected to begin in the summer.