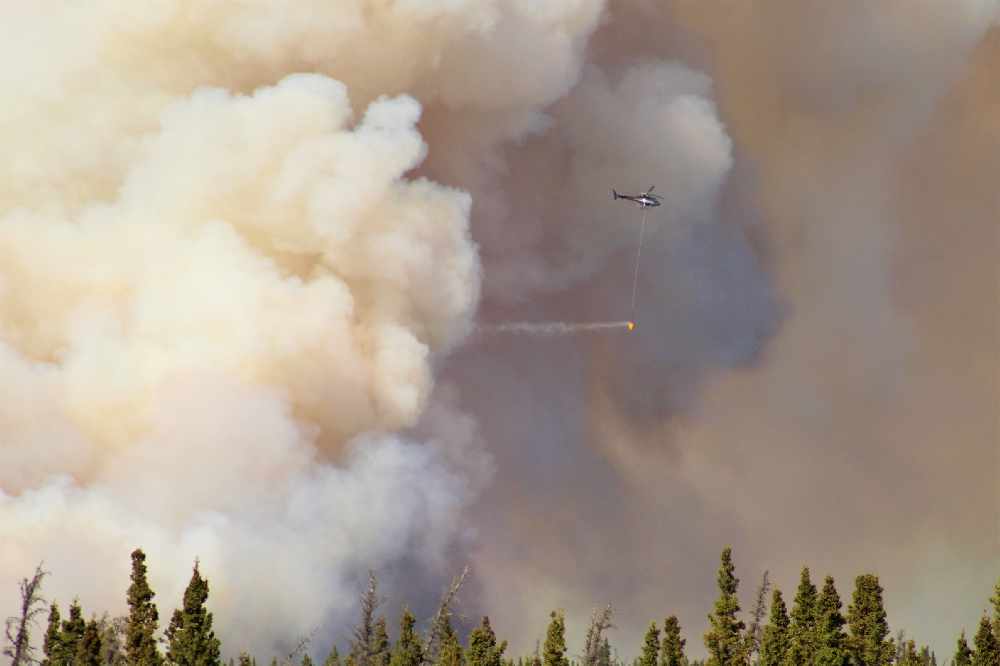 A helicopter tackles the Bear Creek Fire north of Haines Junction during an aerial ignition operation on Wednesday. Photo: John Kennedy/CKRW.
A town hall meeting Wednesday night attracted over 100 people to the St. Elias Convention Centre.
Haines Junction area residents had a chance to pose questions to emergency officials about the 571 hectare Bear Creek fire at a town hall meeting.
Over 100 concerned citizens filled the auditorium of the St. Elias Convention Centre Wednesday night to participate in a question and answer session to those in charge of fighting the out of control blaze.
A proposed evacuation plan has people relocating to Whitehorse, but one resident raised a concern.
"What is the fire fuel between (the fire) and Haines Junction if the wind were to change and how long would it take to get to Haines Junction to cut off the highway to Whitehorse?"
Wildland Fire Management Risk Management Specialist Caleb Tomlinson says looking at the current situation, evacuation would have to be quick.
"If we look at the fire perimeter now, and if it grows (toward town) then the amount of time it would take looks to be two full days at the same rate of speed as it's burnt before." Tomlinson answered.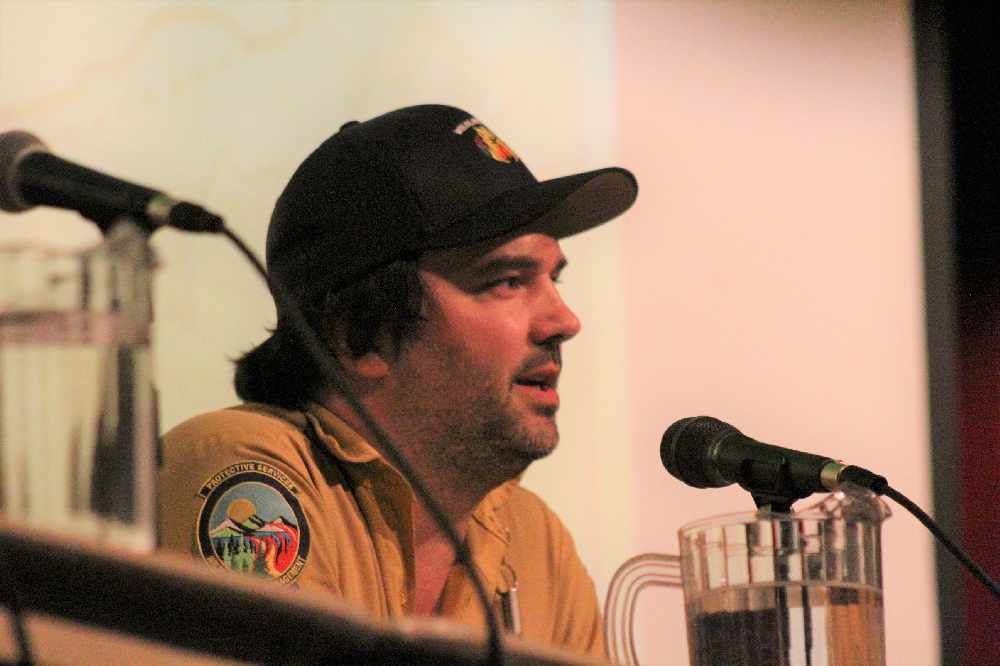 (Caleb Tomlinson. Photo: John Kennedy/CKRW)
People asked questions regarding volunteer opportunities and ways to help the fire crew's efforts. Others asked about evacuation notices and how to keep the flow of information going in areas without cell service and how to prepare an emergency bug-out kit.
Firefighters say they conducted a successful aerial ignition operation Wednesday to remove fuel between the wildfire and the fireguard.
As of now the Village of Haines Junction is NOT under an evacuation alert.
The human-caused fire was sparked on Saturday, and a south wind has kept pushing the flames north.