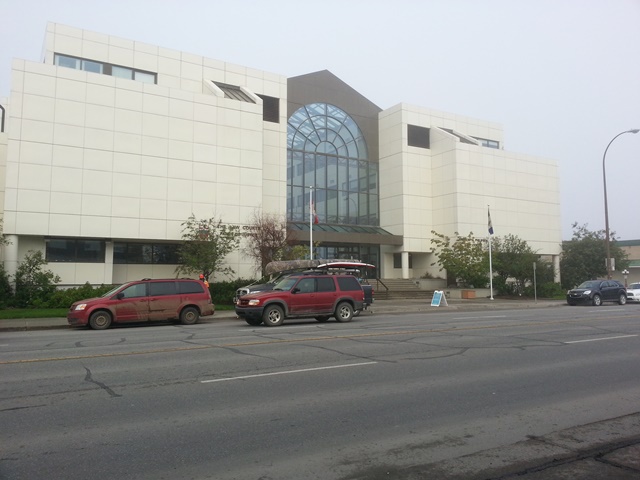 The Law Courts building in downtown Whitehorse. Photo: Tim Kucharuk/CKRW file.
Supreme Court Chief Justice Ron Veale applies the Charter of Rights and Freedoms in determining the rights of First Nation citizens.
The Yukon Supreme Court has ruled the Canadian Charter of Rights and Freedoms applies to the self-governing Vuntut Gwitchin First Nation.
Chief Justice Ron Veale makes the assertion in a case which had Vuntut citizen Cindy Dickson, who lives in Whitehorse, challenge the validity of the First Nation's residency requirement to run for chief and council.
The requirement states anyone elected as a chief or councillor who does not live in Old Crow must move to the community of 260 within 14 days of the election.
Veale writes in a decision issued on Monday the residency requirement which severs the words 'within 14 days' does not infringe on Dickson's equality right as a non-resident citizen.
He also says if Dickson's Charter equality right was breached, another section of the Charter shields the residency requirement.
Veale also suspended the invalid 'within 14 days' clause for 18 months to permit the First Nations General Assembly to review the rule.
Veale's application of the Charter is significant as the First Nation is self-governing under a Final Agreement and has its own constitution.