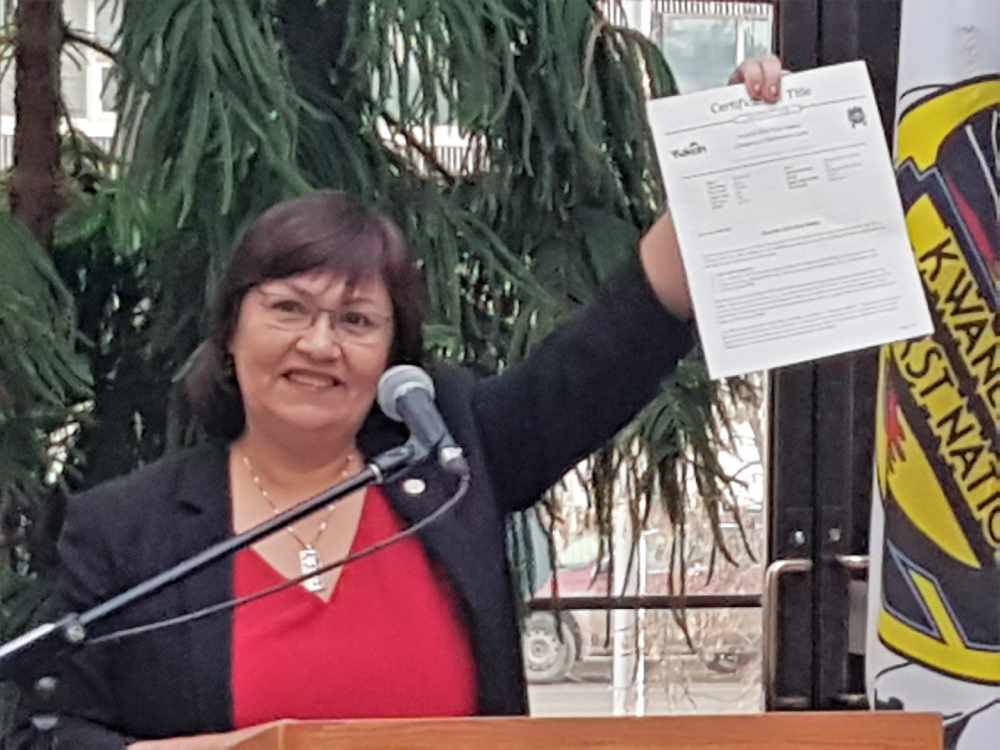 Two-term Chief Doris Bill says she's going to seek re-election. Photo: Tim Kucharuk/CKRW file.
The Kwanlin Dün First Nation will have three seeking the chief's job and 16 on the ballot for council.
The ballot for the upcoming Kwanlin Dün First Nation election in Whitehorse is finalized.
Three people are seeking the chief's position--incumbent Doris Bill, Ian Kuster, and current councillor Sean Smith.
There's 16 on the ballot for the six councillor positions, including incumbents Jessie Dawson, Ray Sydney, Howard McIntosh, and Charles Chief.
Incumbent Elder Councillor William Carlick is also seeking a council position.
Edith Baker, Amanda Calbery, Charlene Charlie, Jess Ryder, Elaine Smarch, Mike Stanley, Allan Taylor, Alicia Vance, Teresa Lynn Ward, Rosemary Waugh-Wilson and Ray Webb round out the slate of 16 looking for a spot on council.
Nominations closed on Wednesday.
Chief Returning Officer Norman Eady says besides advance voting on March 4th, votes can be cast via special ballot from February 18th until March 16th. He says mail-in ballots those who live outside the First Nations traditional territory are also available.
Voting day is March 18th.
(Editor's note: In an earlier version one candidate--Ray Webb--was inadvertently not included on this list of those KDFN members running for council. The RUSH apologizes for the error.)