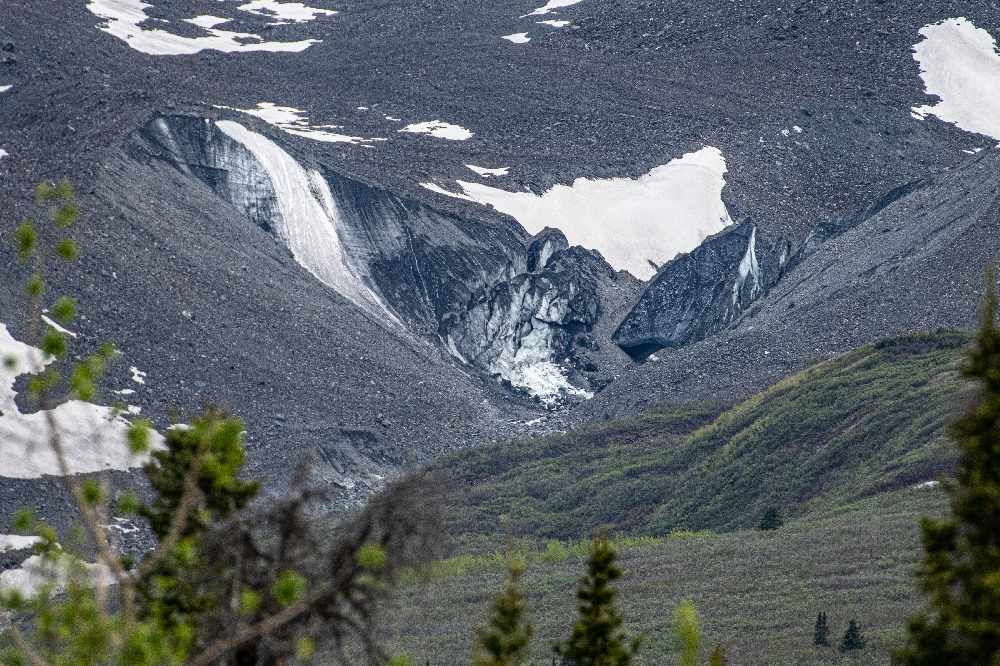 The aftermath. Photo: Michael Schmidt.
The Yukon Geological Survey says while the collapse was expected, hikers are still disappointed.
The Kluane Ice cave near Haines Junction is no more.
A photo posted on social media by Michelle Oakley, and analyzed by the Yukon Geological Survey and Surficial Geologist Jeff Bond confirms the cave which started with ice falling to the ground earlier this spring, has now collapsed.
"You can only see a remnant of one side of the arch remaining," Bond said. "The vast majority of it has collapsed, and is no longer the tunnel it used to be."
Bond says with the cave not being fed by glacial ice anymore, the collapse was expected.
"The tunnel has probably always been active even when the glacier was at that location," he said. "It's been around for a few hundred years, as we known it, the tunnel has been there a few decades for sure. It's doing what it's supposed to do and that is get thinner and collapse."
He says the cave was part of an active glacier dating between 100 and 400 years old, and the caves themselves were about 100 years old.
(The ice cave in April 2018. Photo: Panya Lipovsky.)