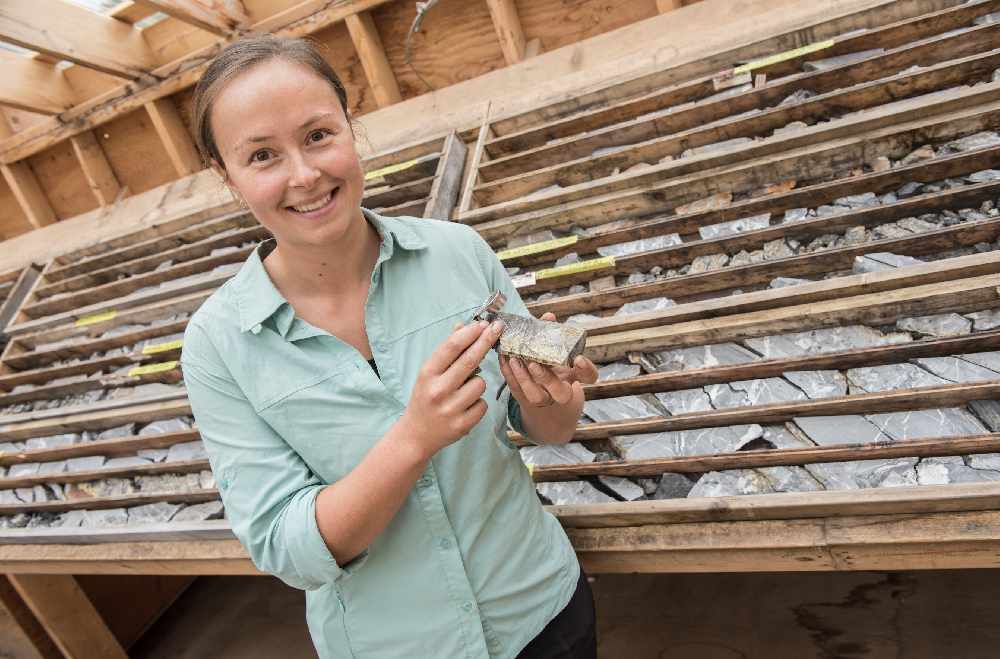 Julia Lane. Photo: Archbould Photography
Julia Lane is the recipient of the 2019 Kate Carmack Women in Mining award from Yukon Women in Mining.
A well-known Yukon geologist who was killed in a plane crash earlier this year is being honoured with a prestigious award.
33-year-old Julia Lane died when the charter plane she was in crashed near Mayo Lake while en route from the Rackla gold project on August 6th.
Yukon Women in Mining president Anne Turner says Lane's family and business partners accepted the 2019 Kate Carmack Women in Mining Award at a reception Monday night.
"The award is really about recognizing people who are champions for the industry, who demonstrate leadership," Turner said. "So we started thinking about 2019 and who has changed the conversation and who has been doing that for their entire career. Julia's name was the first (that came up)."
Turner says she would connect with Lane at the annual Prospector's and Developers Association of Canada conference in Toronto at the beginning of each season. She said her excitement for the new season was contagious.
"She made it interesting and engaging for everyone," Turner said. "Just her energy drew you in, and you really wanted to learn more about the project, about her, and the team. Just really special in terms of embodying what it means to be a women in the industry to be a leader in this industry and to demonstrate a real passion for the sector and for geology."
Lane was a Partner at Archer Cathro and the Vice-President of Exploration for ATAC Resources, who are developing the Rackla project.